60499 Seventh Mountain Dr, Bend OR 97702
MLS # 201009739
UPDATE–April 21 . . . This townhome has sold. Call us for other possibilities at Widgi Creek
Offered at just $289,000
Townhome at Widgi Creek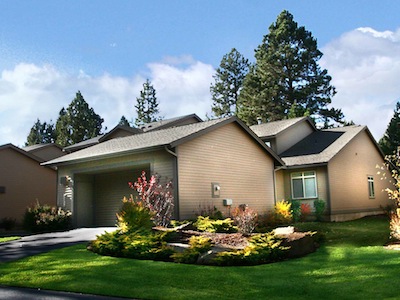 Perfect as a primary residence, second home, or as a revenue-producing vacation rental, this single level townhome is nestled in the pines overlooking Widgi Greek golf course. Over 1800 square feet of living area, this single level Widgi Creek townhome features two master suites (one of which works as a private lock-off with its own entrance).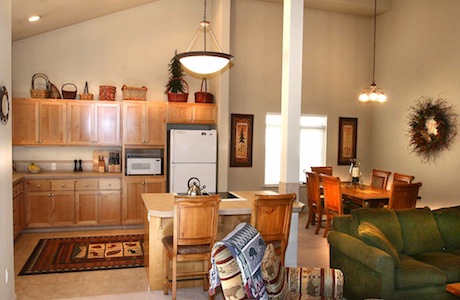 Vaulted ceilings and lots of windows seem to bring the outside in, and only serve to accentuate the beauty of Central Oregon.
Turn Key Ready!
Turn key ready, the townhome at Elkai Woods (the official name for townhomes at Widgi Creek) is completely set-up with furnishings, decor, linens,
kitchenware & BBQ. It offers a wonderfully private patio . . . the perfect location for the cocktail hour.
On the Road to Mt. Bachelor
For the outdoors enthusiast, the Widgi Creek
location couldn't be better . . . on the way to Mt. Bachelor, above the Deschutes River for hiking or fishing, adjacent to miles of some of the most insane mountain biking in the northwest, and on one of the most popular 18 hole tracks in Central Oregon.
Cash Cow?
The location has made the Widgi Creek townhome a very sweet rental proposition: revenues have run from roughly $22,000 to $29,000 for the last three years. The potential for both summer and winter rentals is perhaps unequaled in other Central Oregon communities.
The $199 HOA fee includes use of all amenities at Widgi as well.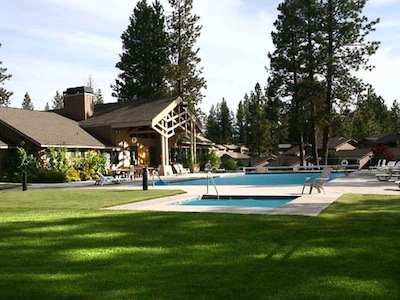 Schedule a tour of this Widgi Creek townhome.
Incoming search terms:
Widgi Creek Townhomes for Sale
widgi creek condos
condo in widge creek
condo widgi creek
townhomes in widgi creek