I'm still just a pup.  Some would say I'm hard-headed; I'd ascribe it more to starting to think for myself. Maybe I'm not real  good with authority (just like my master) . . . I don't like to be told what to do.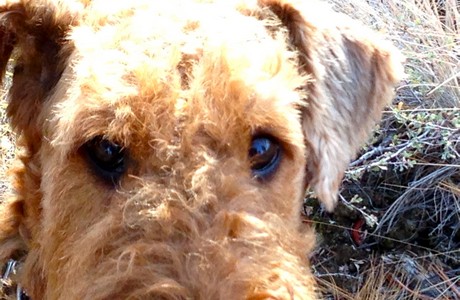 I like to chase the deer, and sniff out the quail and stuff, but truth be known, I've never actually seen a real swan.  My older siblings (bless them, now departed) have told me stories about how, back in the day, they used to harass the cygnets and cobs . . . the ones that lived in the water features of the Fall Creek neighborhood of Broken Top.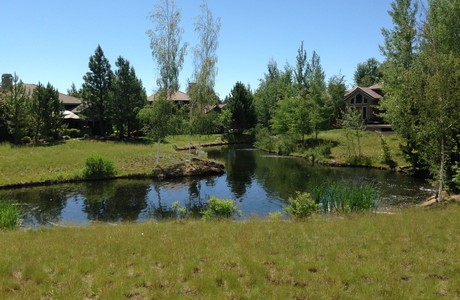 I always liked the stories and the word pictures they painted.
Sad Email at Broken Top
Never one to be vindictive, I was therefore saddened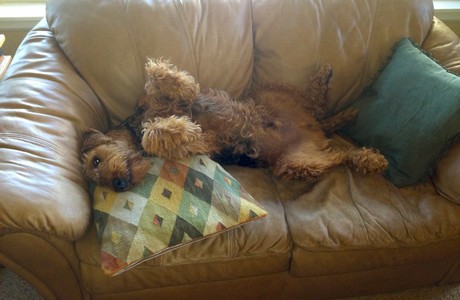 when my master shared with me an email that told of the unfortunate demise of the mute swans of Broken Top. The gist of the email follows (my thoughts are in italics) and has been edited slightly.
"The Swans Are Gone"
" . . . the swans are gone.  Initially, Broken Top Club (BTC) purchased a number of swans when the club was founded over ten years ago.  The swans were never owned by BTCA (important disclaimer!).  There were a number of swans on the main Club house lake
and several swans who lived between the 4th fairway lake and Fall Creek ponds/streams (the ones my brothers liked!).  Over the years, the number of these swans have diminished as a result of predators or other mishap (other mishap?).   In 2013, two swans remained.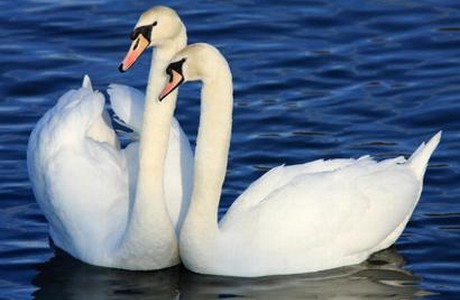 The swans were obtained from the Oregon Department of Fish and Wildlife (ODFW). They had been recognized as "non native wildlife" (another important disclaimer!).  They are classified as a "controlled" species and therefore regulated by ODFW.
Where's The Wedge?
The Club received several complaints from both residents and golfers regarding the aggressive nature of the swans (better than crocodiles!), who had a history of unprovoked attack on humans, particularly in mating season (golfer or swan?).  In early 2013, the swans (plural?) attacked and injured an eight year old boy, who was with parents or grandparents while on the fourth hole.  The young man was injured (where was the lob wedge when needed?).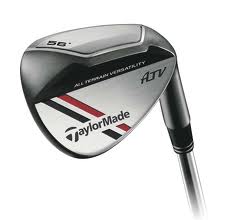 BTC, ODFW, BTCA, WTF?
BTC consulted with Thrivent Financial, the owner of BTC.  Since there was notice of prior attacks and a new injury, Thrivent instructed BTC to contact ODFW to remove the swans from BTC property to avoid potential future liability from swan attacks (Whew . . . lots of acronyms in this paragraph!) .
BTC contacted ODFW and ODFW (more acronyms) representatives removed the swans.  ODFW attempted to relocate the swans to another residence (either zoos or communities)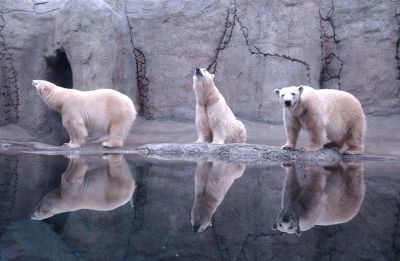 and was unable to find a new home for them.  Since no home was found, unfortunately, ODFW had no alternative but to humanely euthanize the swans (makes me sad).
BTCA was not informed of this chain of events until after the swans were euthanized.  Several BTCA residents contacted BTCA about the swans' disappearance. Since that time, BTCA has met with BTC club management, who agreed communication between BTC and BTCA was lacking or erroneous.   BTC has accepted responsibility for the unfortunate destruction of the swans and has also agreed to work on improved communication between BTC and BTCA.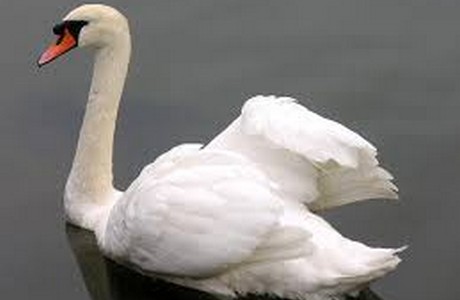 We know many residents were negatively impacted by this chain of events and regret the circumstances.  BTC and BTCA will continue to improve our working relationship to ensure such an event does not happen again in the future."
Search for homes in Broken Top.