18780 Macalapine Loop, Bend Oregon 97702
MLS # 201200864
Offered at $2595000
The Highlands at Broken Top
I think if I could live anywhere in Bend it would be in the Highlands at Broken Top. Here, on slightly more than 500 acres bordering Tetherow and the Deschutes National Forest, lie 50 exquisite 10 acre parcels.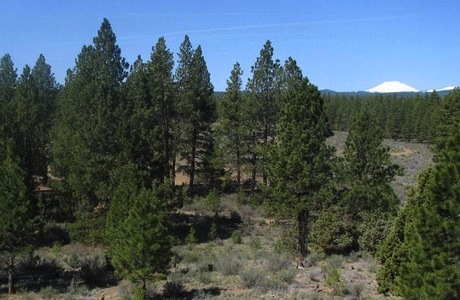 Set on undulating terrain, the Highlands at Broken Top is also just a quick jaunt to schools (Summit High School district), restaurants, shopping, and downtown. The gated community is likewise just 17 minutes to Mt. Bachelor, and mere seconds from some of the finest links style golf in Central Oregon.
Macalpine Loop
Most homesites at the Highlands at Broken Top are either  set in the open spaces created by the Awbrey Hall fire of 1990, or nestled in the thick stands of ponderosas that populate the perimeter of the gated community.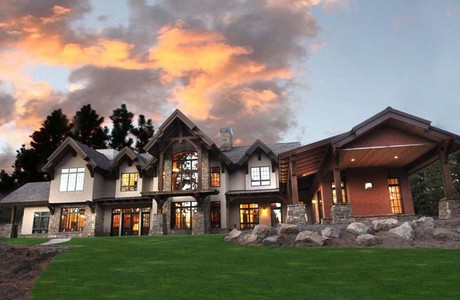 However, the setting this magnificent 6637 square foot northwest lodge style home is totally unique: set in a thinned grove of tall pines, it offers privacy, a wonderful southern exposure, and filtered vistas of the Cascades. Additionally it backs to some insane mountain biking with the Phil's Trail network.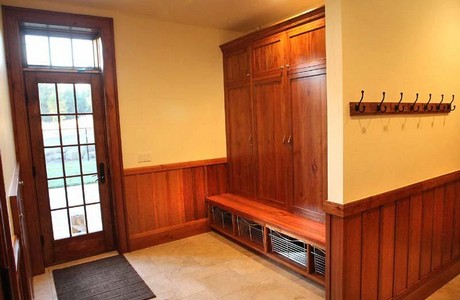 The Home in the Highlands at Broken Top
It's the ultimate family retreat. The extensively re-modeled (Mike Balloun) 5 bedroom, 6 bath home in the Highlands at Broken Top features an energy efficient ICF  ground level (12″ thick walls) and travertine flooring with extensive use of radiant floor heating.
The floor to ceiling windows bring the outside in, and enhance the home's solar capabilities. This home features extraordinary amenities presented in a casual way.  The finishes are not ornate, but the feel is warm and upscale.  The rooms and common areas are spacious; people can gather in them in groups.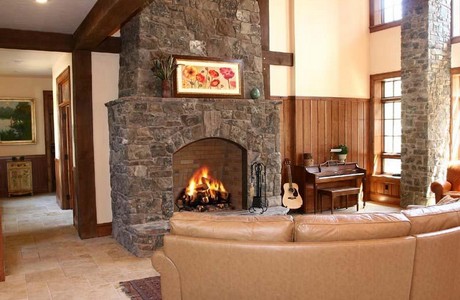 There is extensive rustic cherry wainscoting, cabinets, doors, and moldings.  The kitchen utilizes Okite and granite counter tops,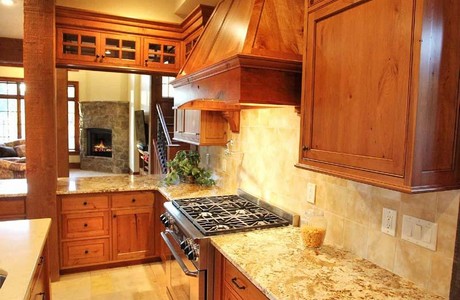 Dacor range, Miele espresso machine, lockable beverage center, and cabinetry by the legendary Keith Moon.
Exterior . . . The Highlands at Broken Top
The house features a masonry stucco exterior, highlighted by Montana Moss stone accents.  There is a huge paver patio,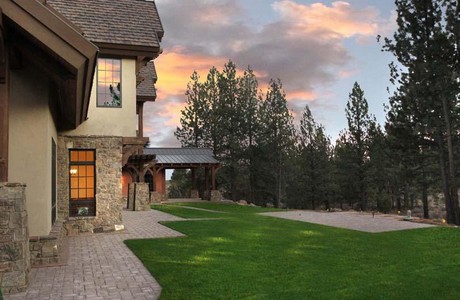 and what will be a sumptuous outdoor kitchen and entertaining area. The landscaping is fresh, and even a palatial fenced area for dogs.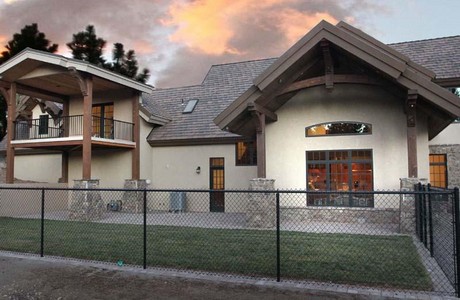 Schedule a showing of this home in The Highlands at Broken Top.
Click on the thumbnails below to see details on all the current listing at The Highlands at Broken Top:

Check out our Facebook Business page
Incoming search terms: