The Californication of Bend
Sort of a catchy headline? And the title of a recent article in our local paper, The Bulletin. Surely one of the dumbest pieces I've seen in all my years here.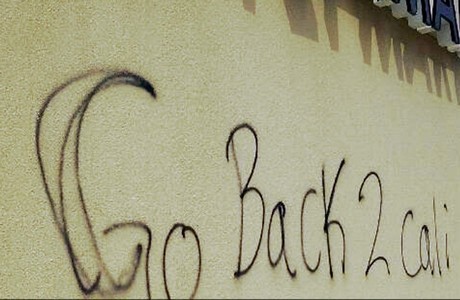 While I sometimes whine about traffic at the Reed Market roundabout or the lift lines at Mt. Bachelor on a good powder day, I recognize that in-migration has been a tremendous factor in our recovery from the recession and our now-thriving economy . . . new people, fresh ideas, great restaurants, and lots of new construction. Folks from California, Washington, and many other places have been a positive addition here. Now that I've got your attention, I'll get off my soapbox and talk about the market.
Bend Real Estate
The numbers continued to paint a pretty sweet picture in August . . . 260 single family homes sold in Bend, and another 227 pended. Still just 2.4 months of available inventory (6 months of inventory is considered a "balanced" market).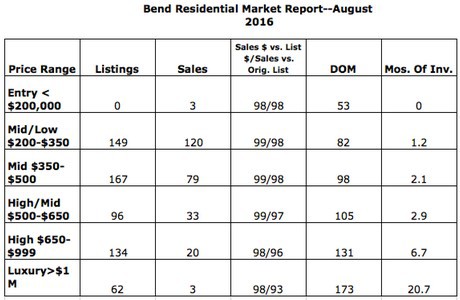 A few interesting tidbits amidst the numbers . . . fully 77% of sales were in the under $500,000 category. In the upper price ranges, price reductions (and more days on the market) became commonplace. Homes over $650,000 transitioned into a "buyer's market" (6.7 months of inventory).
Median price dropped a bit from last month to $359,000. Distressed properties were a non-factor and accounted for less than 3% of sales.
Low End Bend . . . $180,000
Location . . . location . . . location! I hate that oft-cited oversimplification. But, with this home, what  else is there to say? The three bedroom, two bath, 1728 square foot house on (NE Eighth, just north of Greenwood) required a cash buyer who saw the value in an investment property.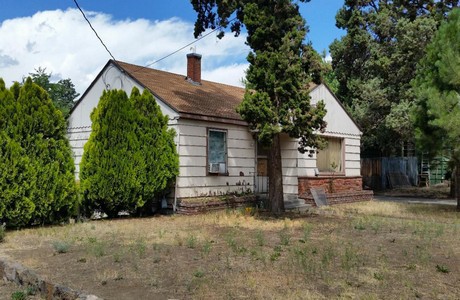 The home sold for more than the list price (at just $104/square foot) and closed in just 25 days. Shows what I know.
I guess the only question remaining is–where are the bodies buried?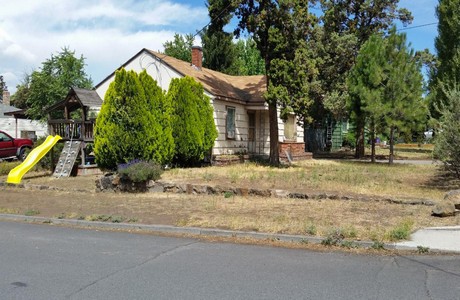 At The Other Extreme . . . $1,571,000
At the opposite end of the pricing spectrum was an exquisite home on Tetherow's 12th. fairway.  The great room plan 3/3.5, 4306 square feet) featured a huge stone fireplace, and wonderful floor to ceiling windows looking out to the David McLay Kidd-designed track.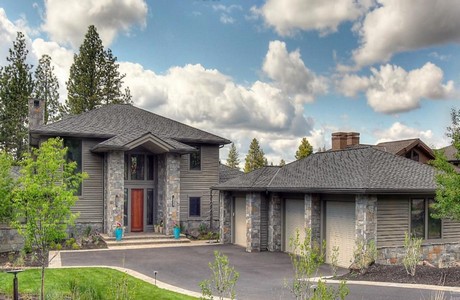 The home sold for $1,571,000 or $365/square foot. Fortuitously, it was located just out of slice reach of the infrequent hackers off the twelfth tee.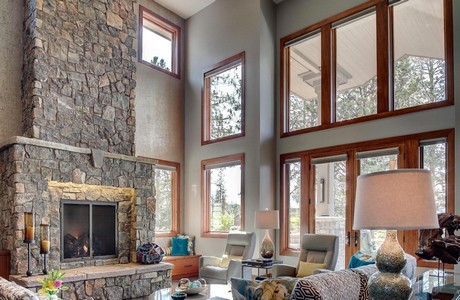 Median in Bend . . . $359,000
The median price in Bend dropped slightly in August, down from $363,000 in July.
For that price, one could expect to find a home like this single level in Terango Glen on Bend's NE side.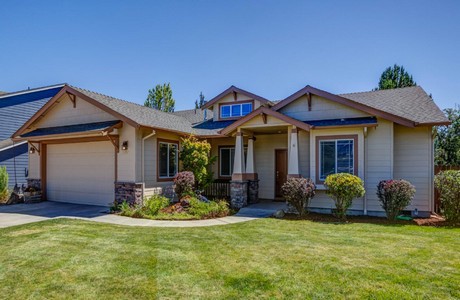 The 4/2, 1774 square foot house had undergone complete cosmetic surgery–interior and exterior paint, new flooring, and new appliances. It sold in just 10 days at $208 per square foot.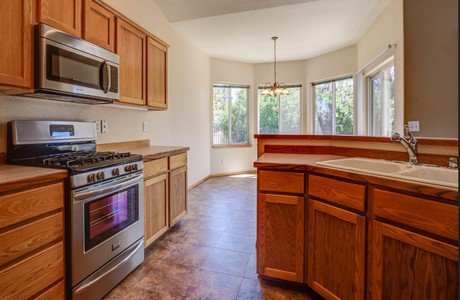 Significant Sales
A little quiet on the domestic front after a bumper July. Just one notable sale this month–a great townhome in the Tyrion Sky neighborhood of Broken Top . . . 3/3.5, 2701 square feet at $529,000.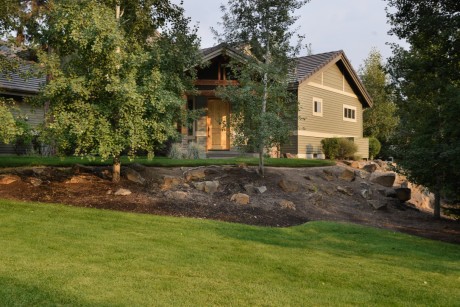 What's Ahead?
Who knows? Interest rates will remain low at least into December; unemployment figures are solid; building permits and new construction are booming. And the people keep coming!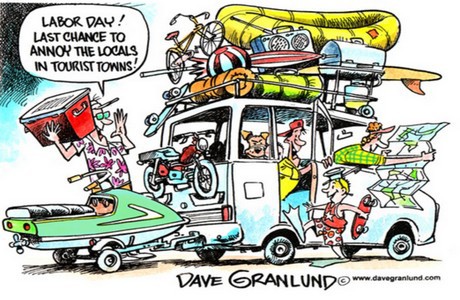 We opened this piece with a bit of a joke; let's finish the same way . . .