Check out some of the latest Sunriver real estate listings:
See ALL Sunriver homes for sale.
I played golf in Sunriver yesterday. An old client (now a friend) had arrived in town the previous night, and suggested that we play the Woodlands course early. What could I say? Even though I've made the drive from Bend a thousand times, I still enjoy the 15 minute jaunt past the High Desert Museum and Lava Butte.
Permanent link to
As I drove in on Cottonwood at 7:30 in the morning, it was difficult to imagine that this wonderful 3300 acre resort had once been Camp Abbott, a WWII training base founded in 1942. Set amongst the tall ponderosa pines at the base of the Cascades (and just 20 minutes from Mt. Bachelor), the community contains some beautiful Sunriver homes, and is home to about 1500 fulltime residents . . . a number that can swell to almost 20,000 during the summer months. The resort is a hedonist's delight with 26 tennis courts, a fitness center and spa, 63 holes of golf on 4 very different courses designed by architects like Jones, Fought, and Cupp. The beautiful Crosswater Course is home each August to the Jeld-Wen Tradition, a popular stop on the senior tour. Sunriver has almost 40 miles of hiking and biking trails. The Deschutes River wanders like a ribbon through the resort and offers fishing, boating and superb wildlife viewing. It's no wonder that Sunriver has become Central Oregon's most popular multi-generational gathering place. And for something new in Sunriver real estate, check out Caldera Springs.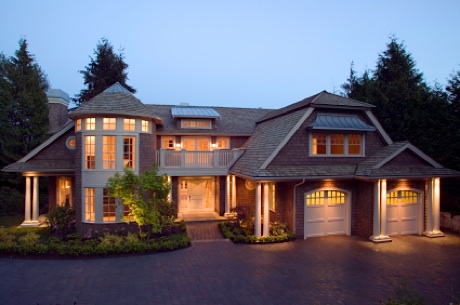 Sunriver Resort has over 4200 residences and a great variety of property types. Potential buyers can select from cozy chalets and condos, to magnificent golf course and river frontage custom homes. Prices for Sunriver real estate range from the low $200's to over $2.5 million. For investors, the Sunriver real esate rental market is very active and affords some opportunities not available in other Central Oregon markets.
To learn more about Sunriver real estate, or to find out my golf score, please contact me.
Incoming search terms:
nice houses
nice homes
oregon mansions for sale