Life in Bend . . . Snow, Smoke, The Eclipse
It's been an interesting year . . . as we moved into the latter days of August, I'm sure that some Bend denizens would say that the area possesses only three seasons–snowy season,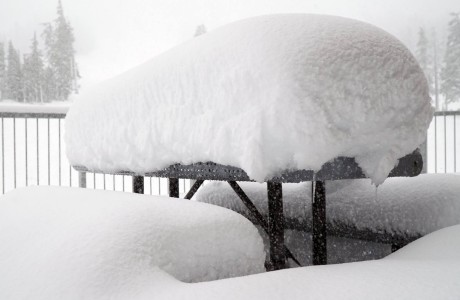 smokey season,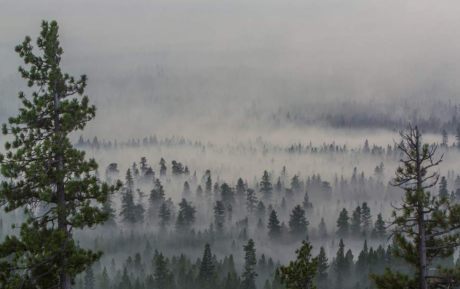 and eclipse season!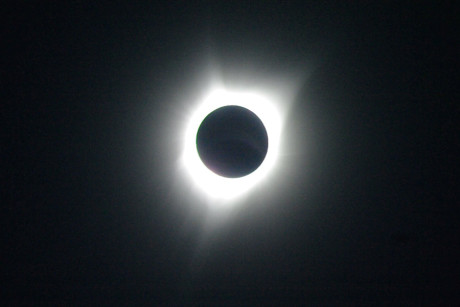 The Bend Market
Fortunately, the Bend real estate market seemed to take no heed of these natural phenomena–what's a little snow? Who cares about the smoke? What stinkin' eclipse? It continued to run along unabated . . . the fifth consecutive month of more than 200 sales (245); another 236 homes went pending.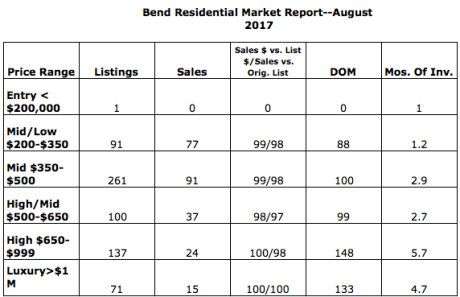 A shortage of inventory (just 2.7 months overall) and unrelenting in-migration continued to power the market. The median price remained constant at $414,000 . . . interestingly, that shook out to a disparate $545,000 for the west side and $348,450 for the east side of town. Likewise, new construction flourished; 60 new building permits were issued (high for the year has been 91). All in all, things looked pretty good!
Luxury Bend
For whatever reason, the high end in Bend killed it last month . . . we saw an unprecedented 15 homes sell for more than a million dollars!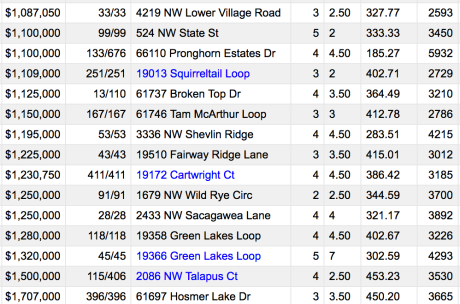 The big winner for the month was more new construction at Tetherow at $1,707,000 or a hefty $456 per square foot. The single level, 3 bedroom, 3.5 bath, 3665 square foot home was a beautiful contemporary design . . . a collaboration between Bend Trend Homes and Design House.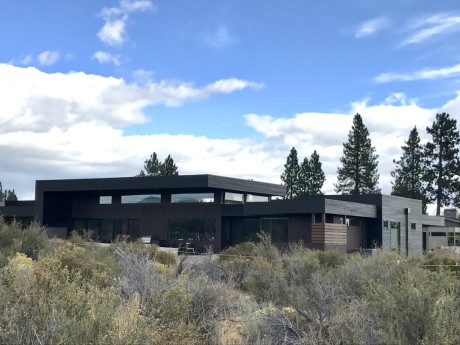 It was sited on a flat .96 acre lot, and featured magnificent Cascade views. Additionally, a signature glass accordion wall opened to cool outdoor covered living. Not bad!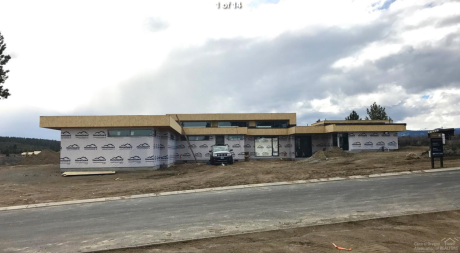 Median Price in Bend . . . $414,000
We sold the median priced home in Bend last month, a warm and welcome three year old Pahlisch Home in McCall Landing on Bend's east side.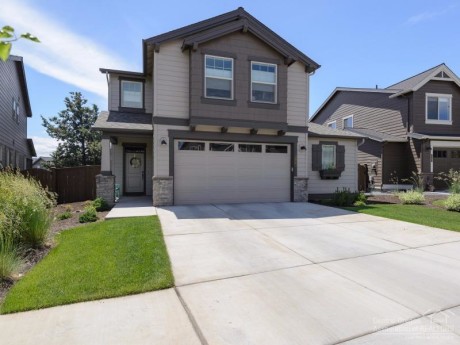 The home seemed to have it all . . . four bedrooms, 2.5 baths, 2065 square feet; a great room plan with a wonderful chef's kitchen. It went pending almost immediately and sold for $200/ square foot.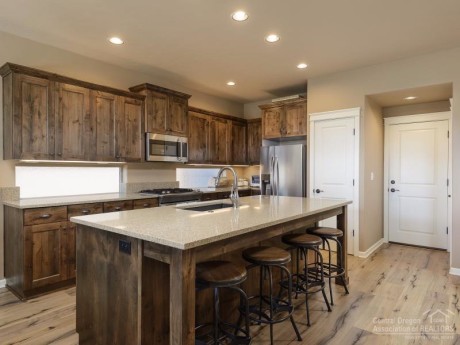 The home was located on a quiet cul-de-sac (is there ever anything else?) near Boyd Park. It featured a fenced and landscaped back yard with a storage shed.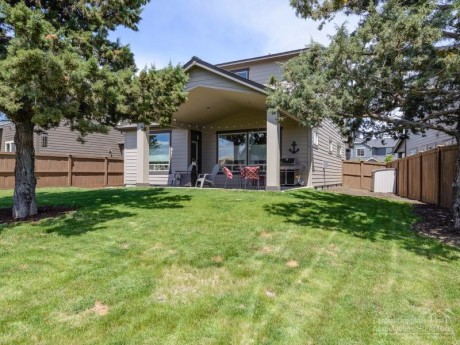 Affordable Bend . . . $245,000
I always feel bad calling this section "low lend Bend," so have decided (at least for this month) to go with the more politically correct moniker of "affordable Bend."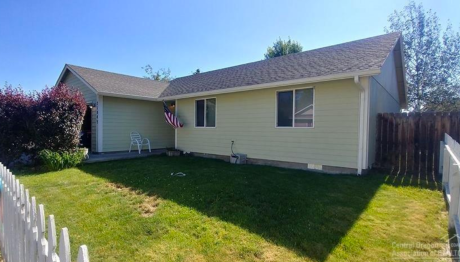 Whatever the terminology, the winner was a three bedroom, two bath, 1146 square foot home that went for $214 per foot.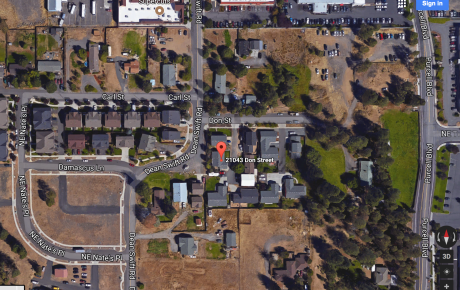 The listing agent didn't waste a lot of time or effort on marketing the home (I guess the price spoke for itself; or maybe there was an evil dog or something that prevented her from getting too close to the house) . . .  just one photo and limited verbiage, "A fantastic opportunity to own in Bend . . . close to the hospital." It must have worked; the home closed in just 56 days!
Significant New Listings
We've got some juicy new listings to offer this month:
A beautiful home on 10 acres in The Highlands at $2,575,000 . . . click on the photo to see a cool Mattaport 3D tour.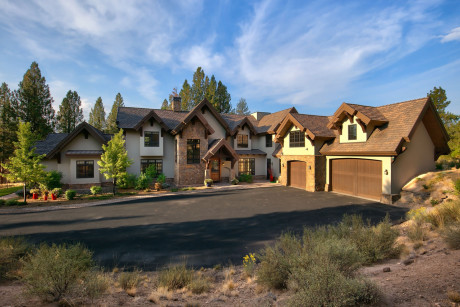 The perfect single level in Tetherow;  priced at $1,187,000 . . . click on the photo for a virtual tour.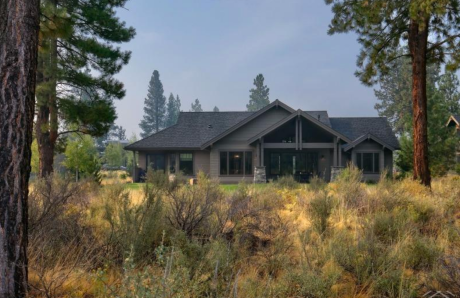 The best value in Eagle Crest; 4 bedrooms, 4.5 baths, great mountain views; just $151/square foot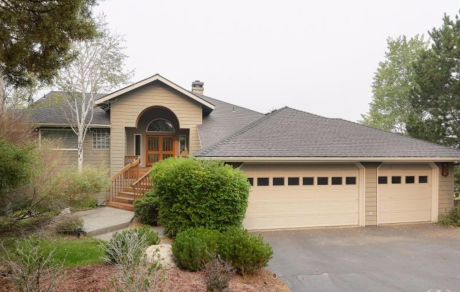 A cute, almost new single level in sought after Mirada; $349,000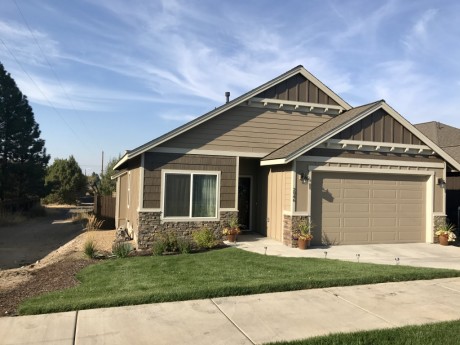 Call Sandy (541-408-4309) for details or to tour in any of these homes.
What's Ahead?
No more smoke!
We'll see continued strong activity; most likely more new listings hitting the market. We'll also continue to see some price reductions as  sellers begin to get nervous as the "traditional selling  season" draws to a close. Barring some "black swan" (a hurricane) issue or further political drama, it should be a time of great opportunity.