September 2017
Aside from some early (too early!) season snow, September was sort of a boring month in Bend. The real estate market seemed to take note as well; nothing too exciting as it continued to chug along on its merry way.
Real Estate in Bend
For the sixth straight month, we saw more than 200 single family residences (206 to be exact) purchased. Things will continue to be good for at least another 60 days, as we also saw another 230 homes pended.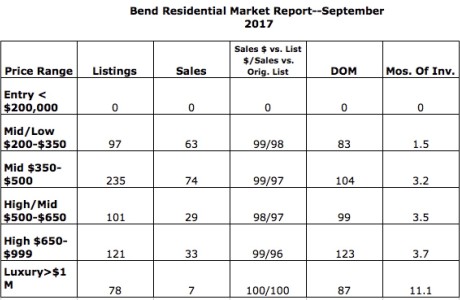 Ho-hum, in what would have been huge news just a few months ago, our median price hit another all-time high . . . inching up to $418,000. Always interesting (to me!) to compare pricing on the two sides of Bend . . . median price on the east side was $360,000; whereas on the west side, it jumped to $599,000 (ouch!).
Affordable Bend . . . $237,500
Looking at the chart above (and the absence of numbers in the first row), almost makes me think that "affordable Bend" is an oxymoron. Regardless, the low priced leader for the month was a two bedroom, one bath, 873 square foot home on a tiny (2613 square foot) lot off Third Street, and sort of close to the Old Mill District.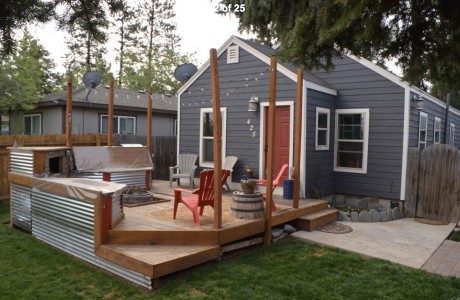 The well-maintained Craftsman bungalow featured a bit of "vintage charm" (surely a euphemism for something) and a fenced backyard. It sold for a hefty $272 per square foot.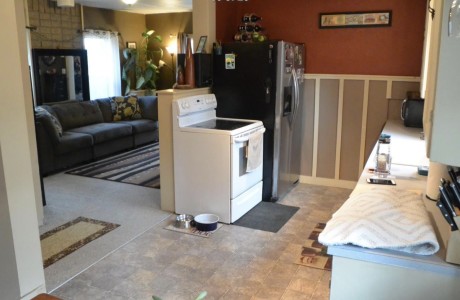 This home sold for $171,000 in 2014. That's almost a 40% increase in three years! Not bad . . .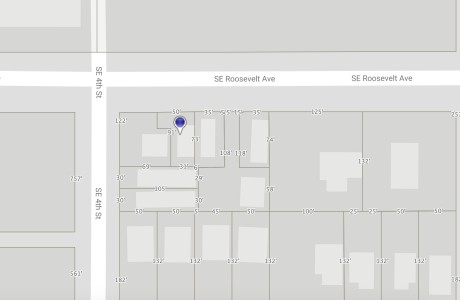 September's Median Price . . . $418,000
Bend's median priced home would resemble this  like-new home in The Bridges on Bend's southeast side. Three bedrooms, 2.5 baths, 2328 square feet.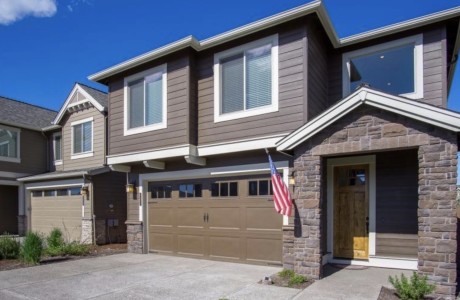 The house featured a great room plan with gas fireplace and open kitchen (quartz counters, stainless appliances, knotty alder cabinets).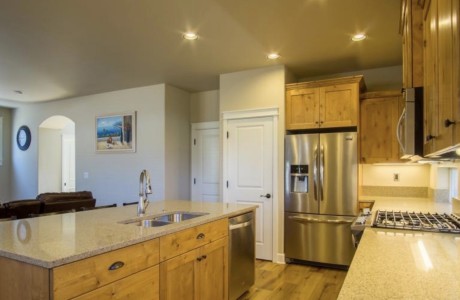 Community amenities included a pool, hot tub, clubhouse, indoor basketball court, and fitness center. A pretty sweet deal at $180/square foot.
Luxury Bend . . . $1,455,000
We didn't see luxury performance like last month (when 15 homes sold for more than a million dollars). The big winner was a house in Broken Top that went for $1.45 M . . . but, since there were no photos of the home in MLS, we'll instead feature the runner-up.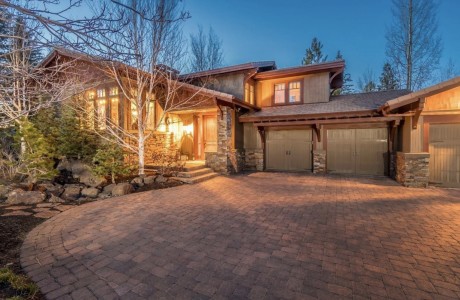 Also, in Broken Top, this 3/3.5, 3228 square foot home was purchased for $1,180,000 or $362 per square foot.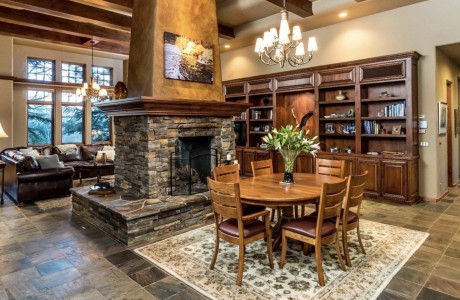 It featured all the expected stuff . . . high ceilings, massive wood beams, a Montana moss stone fireplace. It also offereda chef's kitchen and "mostly single level living."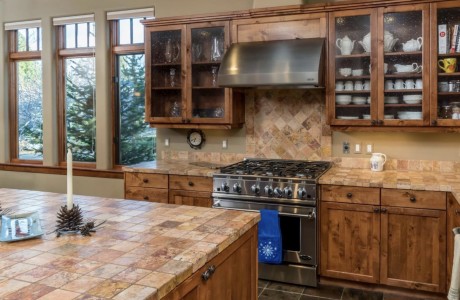 Significant Sales/ New Listings
Just one significant sale in September . . . a pristine Sage Canyon cabin at Brasada Ranch; it was never in the rental program and sold for $315,000. I should have bought it!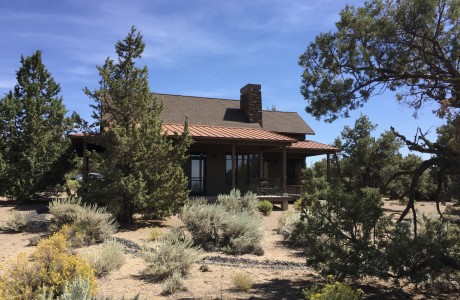 A wonderful new listing on 10 acres in The Highlands. The home should be completed in spring of 2018. It's priced at $3,380,000
What's Ahead?
Judging from the traffic at the roundabouts, there is no sign of a slacking of  in-migration. That will continue to drive pricing higher (perhaps at a slightly slower rate). Interest rates remain surprisingly low (around 4%). New construction abounds . . . 60 permits issued in September.
Barring some bizarre political shenanigans (not beyond the realm of possibility), signs point to a couple of strong months ahead. Enjoy the fall colors!