Bend Oregon Real Estate
The warm days of summer are shortening; the nights have become cool. We've even had some snow (in August!)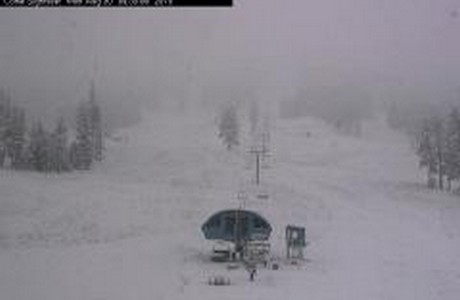 The Bend Oregon real estate market trudges on . . . seemingly to its own drummer. Despite the continuing rocky reports, August produced some reasonable home sales statistics in Bend.  We saw 123 homes sell . . . down 12.8% from a month ago (Check Bend Oregon home sales for July), and off about 9% from a year ago.
Trends in Bend Oregon Real Estate
Some peripheral aspects of real estate in Bend proved interesting.  The for sale inventory has dropped radically (41.4%) from a year ago.  There are presently 770 single family units for sale. Pending home sales are also up significantly . . . 15% for the month, 18.6% from last year.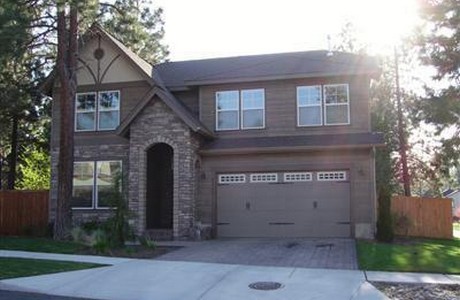 The median price took a big hit in August . . . down $35,000 (20%) to $175,000. Perhaps partly explainable by the  opportunities and subsequent volume at the lower price ranges. For the month, 59% of the home sales in Bend Oregon real estate were under $200,000.
Range of Prices for Homes Sold in Bend Oregon
At the high end of real estate in Bend was an "amazing" home on Awbrey Butte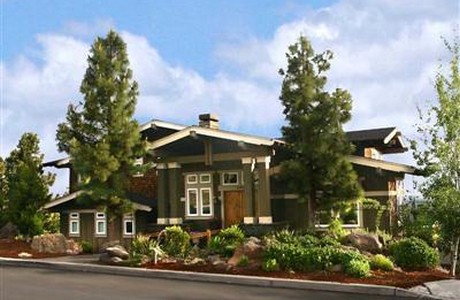 listed by intrepid radio talk show host and Sotheby's International broker, Chris Sulak. The almost 3800 square foot home featured a kitchen with "blue eyed granite" counter tops and black walnut floors and cabinets.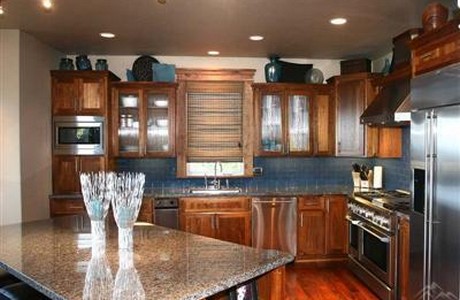 The home sold for $830,000 (93% of list price). It also offered a great room with soaring 30 foot ceilings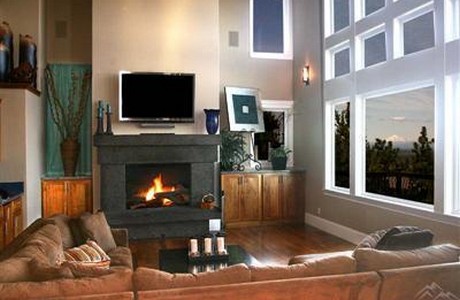 and 100 mile views (according to the radio personality) from Jefferson to Mt. Hood. The garage (3-4 cars) was humongous.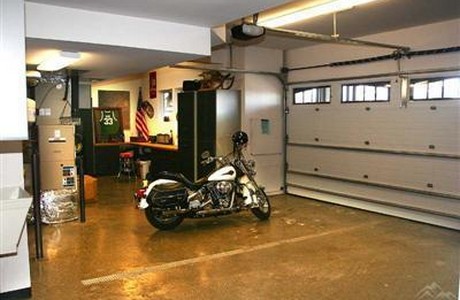 The motorcycle was not part of the deal!
At the low end of  Bend Oregon real estate, was a house "perfect for a builder/investor looking for a project to complete."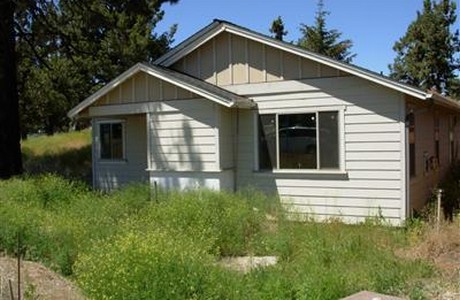 A steal at $55,000 ($42/sq. ft). 3 bedroom and two baths, almost 1300 square feet; conveniently located on Reed Market Road. It featured natural landscaping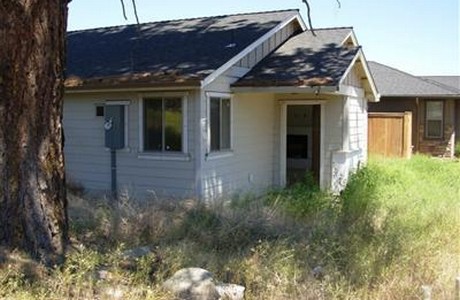 and a "pretty good" room concept.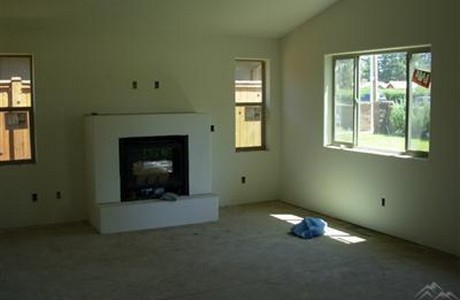 Median Price in Bend Oregon Real Estate . . . $175,000
A median priced home in Bend Oregon would look much like this 1400 square foot, 3 bedroom, 2 bath rancher on a large  lot on the southwest side of town.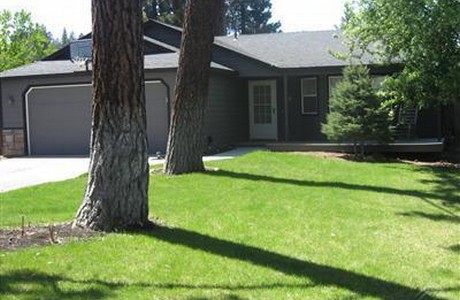 The home was built in 1994 and featured some upgrades.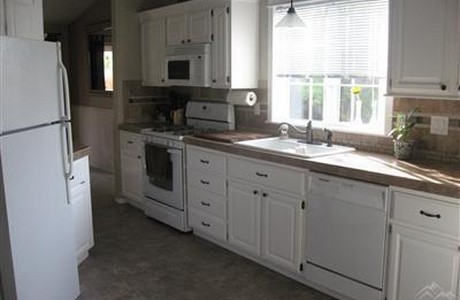 It also featured a fenced yard with a huge rock.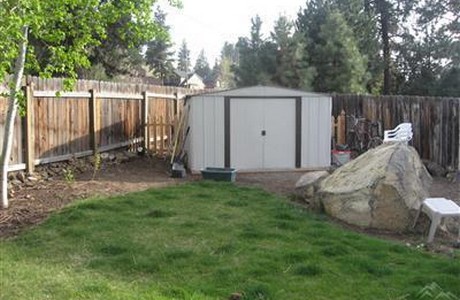 Distressed Properties in Bend
Of the 123 sales in Bend this past month, 67 were distressed properties (38 bank-owned, 29 short sale) . . . that's 55% of homes sold in Bend Oregon. . . about the same as last month  The  flow of notices of default (308 for the month), will ensure a continued supply of distressed properties, and likewise tend to suppress pricing going forward.