Punta de Mita (Nayarit Riviera)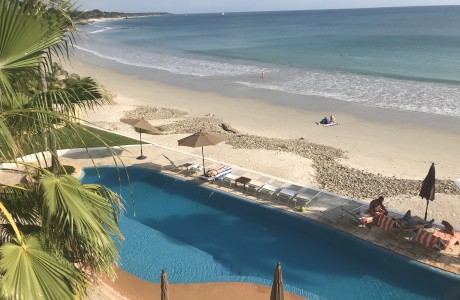 This is a very tough post to write as I sit suavely (my description only) on the wide terrace overlooking the infinity pool, the white sand beach, and the crystal clear waters of the Bay of Banderas on Mexico's Riviera Nayarit. The air temperature is 86 degrees; the pool temperature is 86 degrees; so, too, is the ocean temp (I shiver . . . it was 17 degrees when we left Redmond a few days earlier). My mind is full as I contemplate once again the ultimate dilemma . . . margarita or gin and tonic?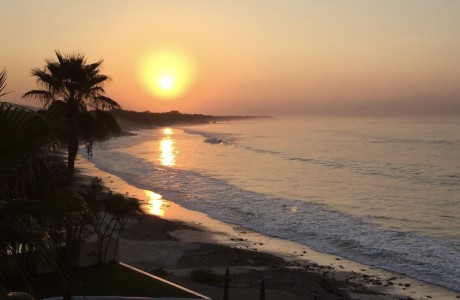 If you  want to see more photos from Mexico, click here. To get back to reality and  learn more about the current Bend real estate market, simply read on.
Bend Real Estate . . . October 2017
Historically, October is often the "cusp" month for real estate in Bend  . . . it can be quiet, marking the end of the traditional selling season, or it can be a great month with serious buyers (after a summer of tourism and "lookie-loos") and lots of action.
We saw the purchase of 233 homes (residential on less than an acre); another 230 were pended . . . good, solid numbers!
While the sales numbers were excellent, the lack of available inventory (just 2.5 months overall) and the dearth of affordable product seemed to put a damper on things.  The median price took a bit of a hit . . . down to $405,000 (from $418,000 a month ago). And, especially for those considering relocation to Bend, it's always interesting to compare pricing on the two sides of town. On the west side, median price was $532,000; out east, it was $364,500.
We also saw the issuance of 91 building permits . . . that's right up there with Bend's all time high.
Auspicious Sales in Bend
A couple of significant sales this month (as always, significant because we made them).
The perfect single level in Tetherow . . . 3/3, 2897 square feet . . . $1,170,000 ($411 per square foot). Backing to the sixth fairway at Broken Top. Closed in just 43 days.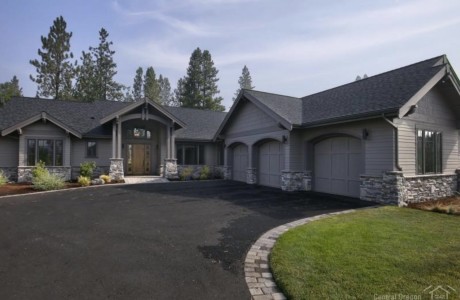 Indubitably, the best townhome at Painted Ridge in Broken Top . . . 3/3.5, 2270 square feet . . . $720,000 ($360 per square foot).  Private and serene; end unit, overlooking the pond.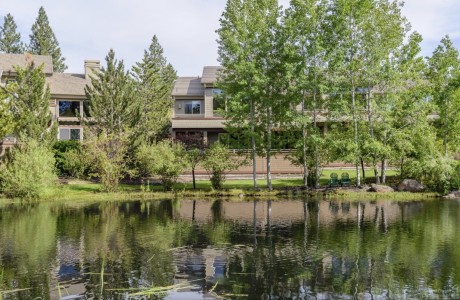 Bend's Median Priced Home . . . $405,000
Bend's median price dropped to $405,000 (first downward move in many months). For that price, one could expect a home like this one in Williamberg Park, just off Boyd Acres on the east side. Three bedrooms,2.5 baths, and 2430 square feet . . . the home featured a great room plan with hardwood floors and a gas fireplace.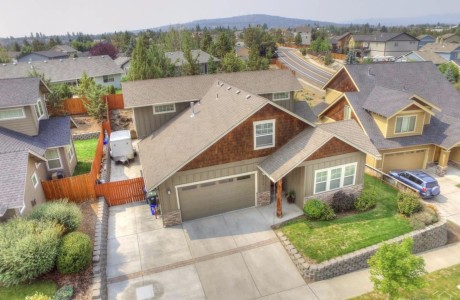 An open kitchen with granite island, stainless appliances, and alder cabinets.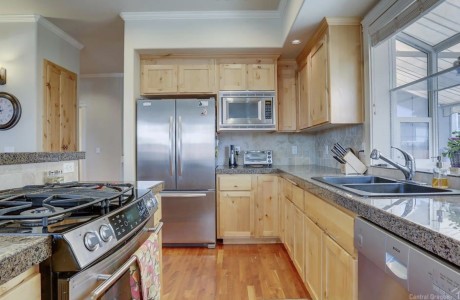 The home sold for $167 per square foot.
Affordable Bend . . . $222,000
"Your dog will love the fenced backyard, complete with fire pit!" Poignant marketing remarks that, I think, pretty much sum up the month's low-priced leader . . . a three bedroom, two bath, 990 square foot house on a roomy quarter acre lot.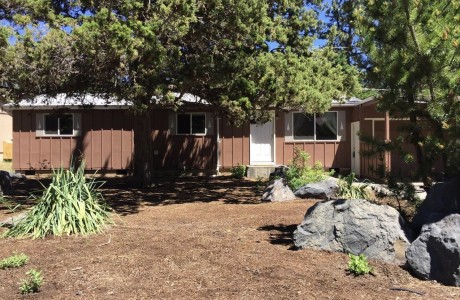 The unique "box style" architecture certainly yielded a clean crisp look and made it difficult to ascertain the front elevation from the rear (or the sides, for that matter). The flat roof contributed to the contemporary theme.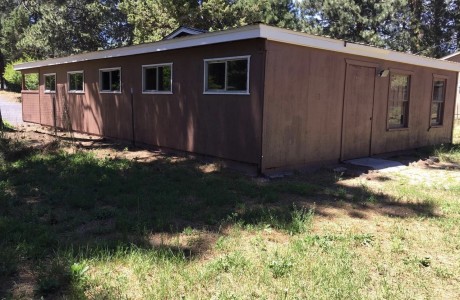 There was a horseshoe pit as well! The home sold for $224 per square foot.
Luxury Bend . . . $1,575,000
The big winner again came from Tetherow (almost seems like a monthly occurrence!), one of six homes to sell for over a million dollars in October.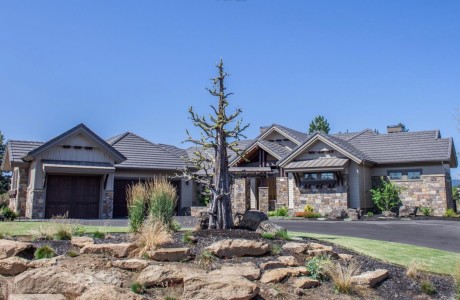 The four bedroom, four bath, 3740 square foot single level beauty on popular Hosmer Lake sold for $427 per square foot. It featured wonderful Cascade views, a 20′ vaulted ceiling in the great room, and a chef"s kitchen with all the necessities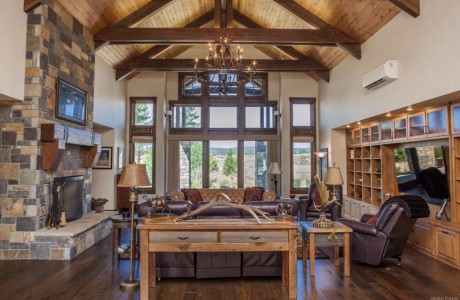 . . . 2 wine fridges and 2 dishwashers (just like my house!); proving again that it's all about priorities.
Looking Ahead (sort of)
No profound thought, no major prognostication for the upcoming months ahead. Instead, let's all enjoy Thanksgiving . . . spending time with friends and family and those whom we hold close.
Happy Thanksgiving!