Pending Sales Soar to 210
As the peerless pundit previously predicted, we're going to see some hefty sales figures in Bend come May. The local real estate market appears to be shifting into seasonal overdrive as we saw pending sales soar in March (210). These homes will normally close 45-60 days after going pending.
155 Sales in Bend
We also saw some relatively impressive gains in our single family home sales figures for March. 155 units . . . up substantially from the 132 in February and the 101 in January.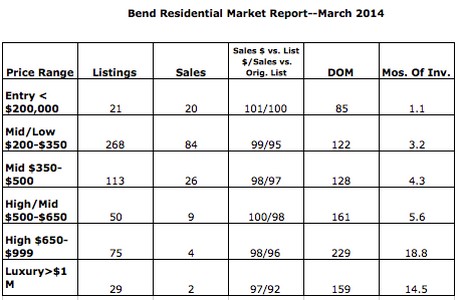 Of significance, distressed properties accounted for a miniscule 6% (3 bank-owned, 7 short sales) of total sales. Bad news for bargain hunters, but yet another further sign of recovery. For some additional perspective, a year and a half ago, distressed properties made up almost 60% of sales.
Also of note, is the available for sale inventory . . . 556 homes; that's a 47% increase from the 377 in March one year ago.
High End Bend
The high end of the residential market in Bend started to show some signs of life . . . a couple of million dollar homes sold. The big winner for the month being a three bedroom, four bath, 4820 square foot home overlooking the 10th. fairway of Broken Top's  (Search for homes in Broken Top) Weiskopf/Morrish track.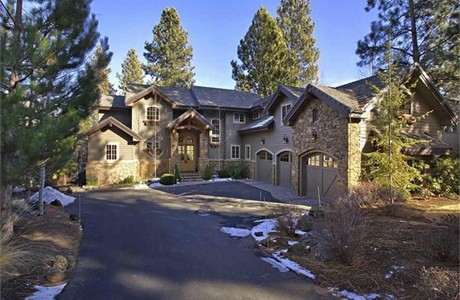 It sold for $1,175,000  or $244 per square foot. The home featured a grand entry with travertine, cathedral ceilings with heavy beams, and the requisite super gourmet kitchen.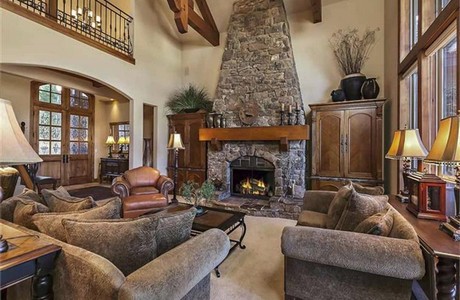 The master suite offered an "incredible closet" (also incredibly organized!).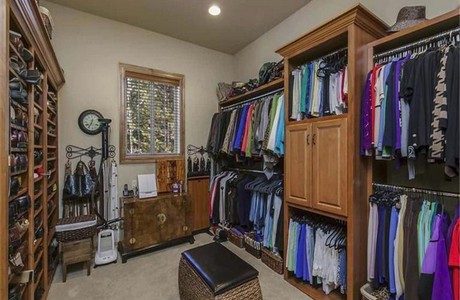 One partial explanation for the lagging in the upper level price points . . . the astounding amount of new home construction around Bend (specifically at Tetherow, North Rim, and NorthWest Crossing). Folks have bought home sites (at upwards of $250,000), and are having custom homes built. These units do not show up in our MLS figures.
Median Price in Bend . . . $270,000
Another sign of stability/recovery for the real estate market in Bend . . . the median price has remained at $270,000 for the entire first quarter. For that price, one could expect a home like this in Elkhorn on Bend's southwest side . . . four bedrooms, 3 baths, an 2207 square feet.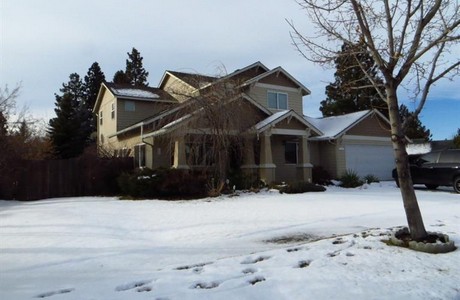 "A great craftsman" (with some horrific marketing photos) on one third of an acre, the home sold for $122 per square foot.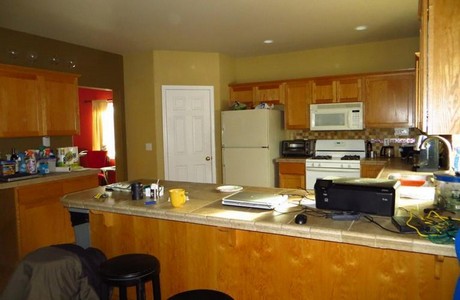 And, as always, just to keep things in perspective, in 2007, this same home sold for $360,000 (oof!).
Low End Bend . . . $131,750
The low priced leader was a real bargain, and a short sale to boot!  This "cute" (surely a euphemism for something) two bedroom, two bath, 1064 square foot home, built in 2002 sold for just $131,750 or $124 per foot. As per the median priced home above, this home sold for $216,000 in 2008.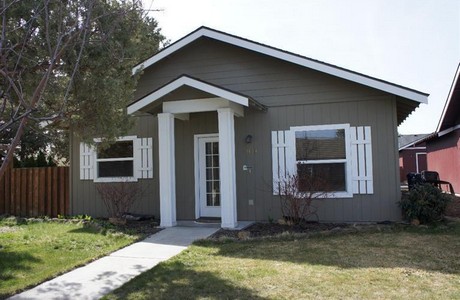 Interestingly, as I write this today, this house is being "flipped," and is currently pending (already!) at a list price of $195,000.
What's Ahead?
Whan that Aprille with his shoures sote
The droghte of Marche hath perced to the rote,
And bathed every veyne in swich licour,
Of which vertu engendred is the flour;
Whan Zephirus eek with his swete breeth
Inspired hath in every holt and heeth
The tendre croppes, and the yonge sonne
Hath in the Ram his halfe cours y-ronne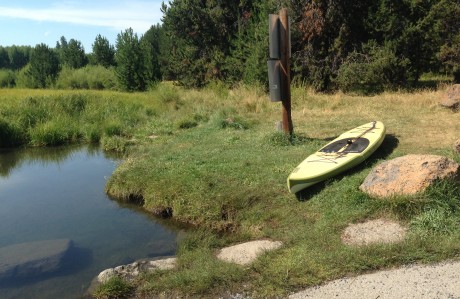 With apologies to Geoffrey Chaucer, and to paraphrase just a bit . . . as the weather gets better and the days get longer,  the true Bend reveals itself. We enjoy the sweet corn at Mt. Bachelor,  break out the paddle boards and the bikes, hit the links, and brag about living here. We'll see increased sales activity (perhaps 6 consecutive months of 200 sales or more!); we'll also see more available inventory (more choices for our buyers!), and the issuance of still more building permits. And, most likely, we'll see a slowing of price increases.
Check out our Bend Map and Lifestyle Search