I feel a little like Mark Trail with this post.
Outdoor Life
Outdoor Life scoured the United States to find places where great hunting and fishing starts right at the edge of town. They came up with their top 200 towns for 2011.

Quality of Life  made up 40% of the criteria; Outdoor Score (Gun Friendliness, Fishable Species, Huntable Species, Proximity to Public Land and Waters and Trophy Potential) was 60%.
Bend Rated #1
Surrounded by millions of acres of Forest Service land, grassland and wetlands, and hundreds of miles of fishable rivers and streams—and with nearly 300 sun-filled days a year to enjoy this embarrassment of sporting riches—Bend, Oregon, tops this year's list of the best towns for sportsmen.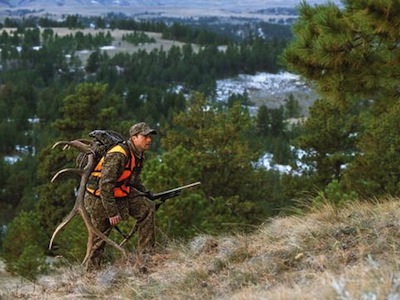 All of that public hunting and fishing acreage surrounds a vibrant and growing city. Bend is by no means quaint, with roughly 80,000 people currently calling it home; that the population has grown nearly 50 percent in the past decade is a great indicator of a thriving community. At the same time, the median household income in Bend has risen 30 percent since 2000, to $53,177, and the cost of living here is right at the national average, if not a hair below.
In this unique landscape, where the Cascade Mountains meet the high desert, upland hunters chase quail, pheasants and chukar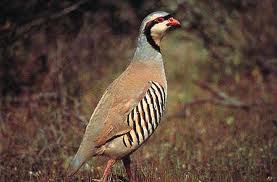 across a variety of terrain. Big-game hunters never run out of opportunities for elk, mule deer, antelope and black bears in the Deschutes, Willamette and Ochoco national forests.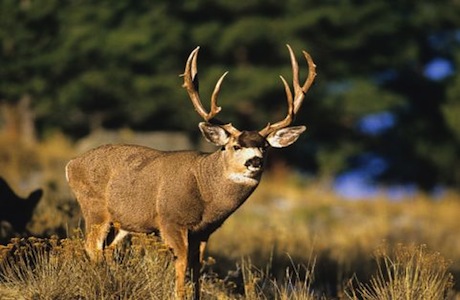 If it's waterfowl that gets you out of bed in the morning, you'll appreciate great gunning for all the species that course the Pacific Flyway each fall.
Coldwater anglers really have it good in Bend as well, with legendary waterways like the Deschutes, Crooked and Metolius rivers, and smaller streams like Fall River, holding healthy populations of big redsided rainbow and bull trout. Big waters, like Wickiup Reservoir and Paulina Lake, are home to enormous brown trout and plentiful kokanee salmon.

A short drive to the Lower Deschutes will get you into salmon and steelhead, and a 3 1⁄2-hour jaunt will put you in coastal towns like Newport, where you can enjoy all of the Pacific Northwest's saltwater fishing.
If your roll cast is rusty, head to the local Orvis store in the Old Mill district, where an 18-hole fly-casting course lets you practice your skills in a variety of settings similar to those you'll find on the waters around Bend.
Thinking Makes Me Thirsty!
If thinking about the abundant hunting and fishing opportunities in and around Bend is making you thirsty, you'll be glad to know that downtown is home to eight craft beer breweries, linked by what is known as the "Bend Ale Trail."

VITAL STATS
Population/Growth Since 2000: 76,621/47.3%
Population Density ( Per Square Mile ): 2,393
Median Household Income: $53,177
Median Home Value: $287,000
Cost of Living Index: 99.9
Mean Commute Time: 15.4 minutes
Unemployment Rate: 4.3%
or
Search anonymously for homes in the #1 town in the US for sportsmen.