Oops! We did it Again . . .
With apologies to Britney Spears, we did it again . . .  that is once more breaking the all-time record for highest median price . . . this time at $412,000 (up from $409,000 last month)! Where will it stop?
July Data in Bend
While some sniff a market change in the air (witness the inordinate number of "price reductions" over recent weeks, the number of homes of certain configuration languishing on the market for extended periods), July's hard data does not bear that out.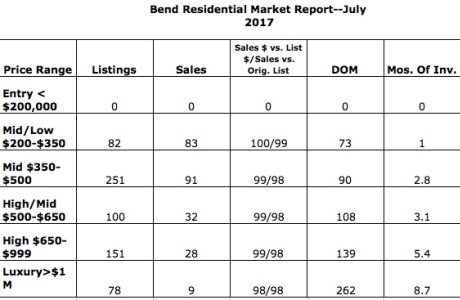 Looking, as always, at single family residential on less than an acre, we saw listings up by 10% (662 to 599) . . . however, still just 2.7 months of available inventory overall–what the NAR would call a strong "seller's market."
Sales remained strong . . . 246 total; with another 241 "pended." Distressed properties were almost non-existent . . . just two bank-owned  sales the entire month.
Bargain Bend . . . $226,000
It's getting harder and harder to find anything under $250,000 . . . so, I suppose, this would qualify as a bargain.
The three bedroom, two bath, 1366 square foot bank-owned "fixer" went at $226,000 or $166/square foot.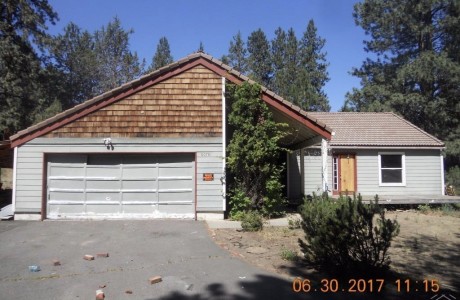 Not much I can say about the house itself, but a .48 acre lot on Bend's SE side certainly  screams "potential."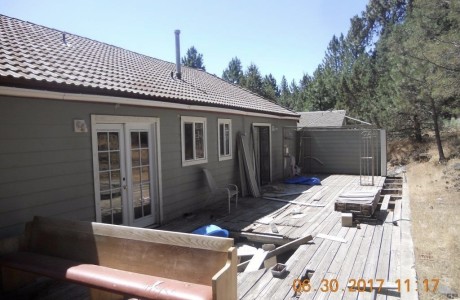 Luxury Bend
Amazingly, 78 homes on the market for over a million dollars . . . that's more than double the number (38) from January of this year.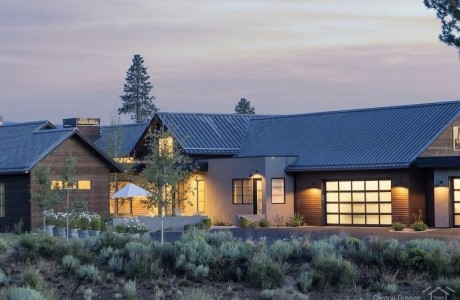 The big winner in July (and one of 9 homes to top one million) was a one-of-a-kind "desert modern estate" (a mouthful!) at $1,925,000 . . . almost two million in Bend! To borrow a phrase from another era . . . "you've come a long way, baby!"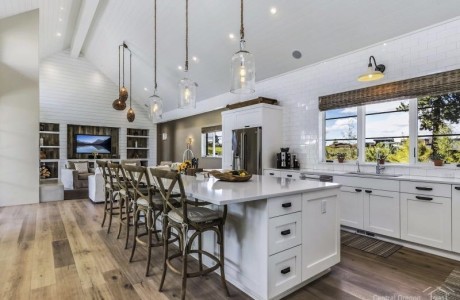 Four bedrooms, 4.5 baths, and 4325 square feet . . . a bright, open, flexible plan that sits proudly on the confluence of three golf holes on the David Kidd-designed track at Tetherow.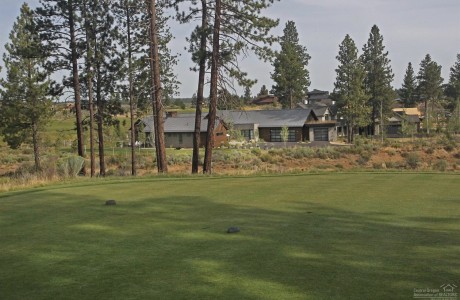 Sited on one of our favorite lots, we originally sold it (the homesite) to the owners in 2011 for $200,000!
The beautiful home sold for a casual $445 per square foot!
Median in Bend . . . $412,000
It seems like I'm saying it every month . . . our median price hit a new high (well, technically, maybe not . . . the $396,000 in May of 2007, when corrected for inflation, may be higher).
For $412,000, one could hopefully find something like this 2/2.5,  1216 square foot cottage in NorthWest Crossing.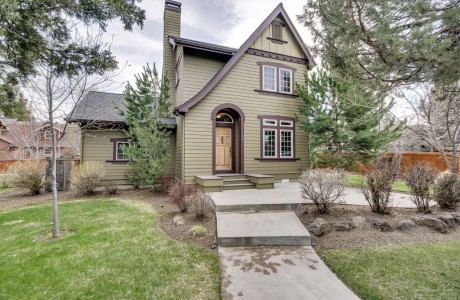 The home, on a tiny lot and a busy street (a dynamite combo?), sold for $339 per square foot . . . a further testament to the continuing popularity (and sale-ability) of NWX. It offered an open plan, wood floors, nice cabinetry, and a fireplace. The home previously sold for $293,000 in 2009.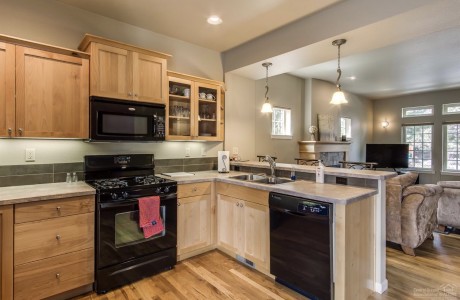 Interestingly, though sales numbers were pretty evenly split between east and west, there was quite a disparity in median prices . . . $500,000 for the west side, $335,000 for the east side of Bend.
Significant Sales in Bend
A couple of auspicious sales this month:
A wonderful mostly single level (bonus room over the garage) home with some rather sketchy neighbors in The Woods neighborhood of Broken Top.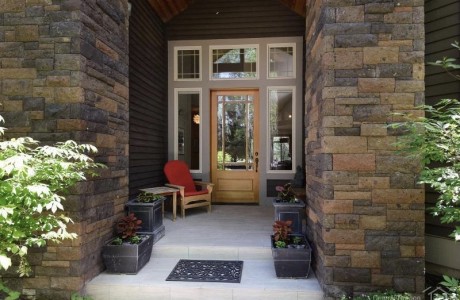 Four bedrooms, three baths, and 2800 square feet. With multiple offers, it sold for $41,000 over list at $268/square foot.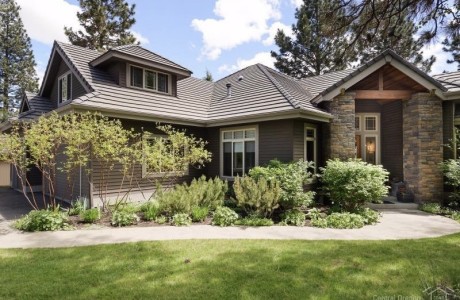 A cool single level in Awbrey Glen; 3/2, 2309 square feet . . . $689,000 or $298/square foot.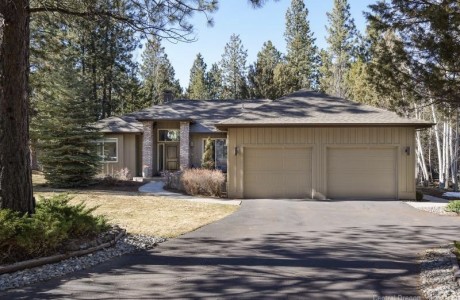 I like the mounted moose!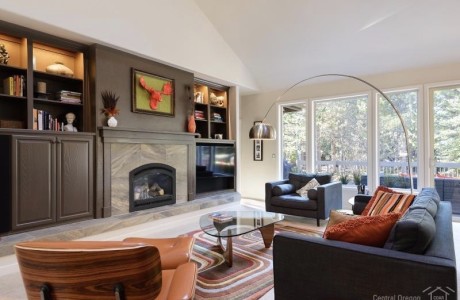 What's Ahead?
The crystal ball is a little cloudy . . . the numbers look pretty good, the political volatility does not . . . the  pundits say that you're on your own this month.