Oh Somewhere in this favored land the sun is shining bright,
The band is playing somewhere, and somewhere hearts are light . . .*
Maybe not in Bend (at least not the sun part). Perhaps a bit of a Snowmageddon 2017 hangover . . . whatever the reason, the Bend real estate market in February performed much like it did in January. But, we shouldn't blame the mediocre performance just on the weather . . . maybe it's the President's fault!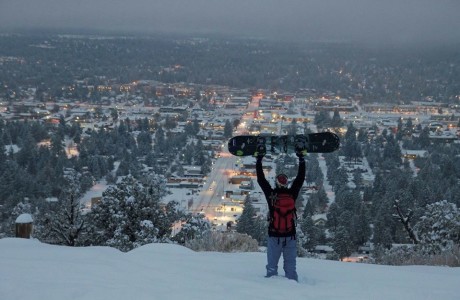 The skiing continued to be all time!
Bend in February
The big story in Bend real estate continued to be the dearth of available inventory (just 2.5 months overall), with the subplot of disappearing affordable product. Check out the second row of the chart below . . .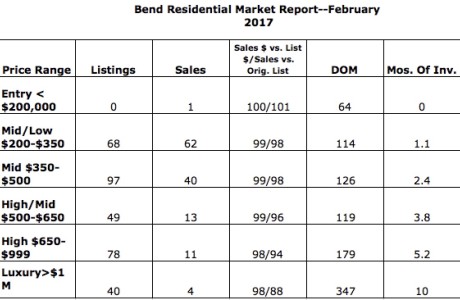 that's the new "low end!" Bend has become an extremely difficult place for first time buyers to find a home. For contrast, look at this chart from just four years ago (February 2013) when 34 homes sold for less than $200,000.  (and we didn't even include a "luxury" category).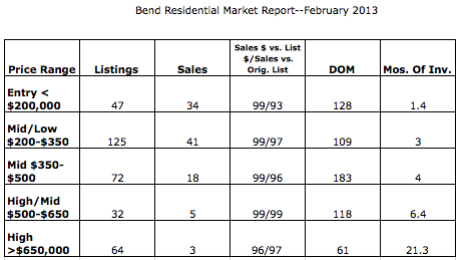 We all should have bought then!
Anyway, we saw the purchase of 132 homes (single family residential on less than an acre) in February; only 169 were pended.
Significant Home Sales in Bend
What constitutes a notable sale? It's simple . . . just means that "Team Kohlmoos" made them. There were a couple of good ones in February.
A wonderful 4/4.5, 3070 square foot,  single level home on Broken Top's first fairway that went for $895,000 or $292 per square foot.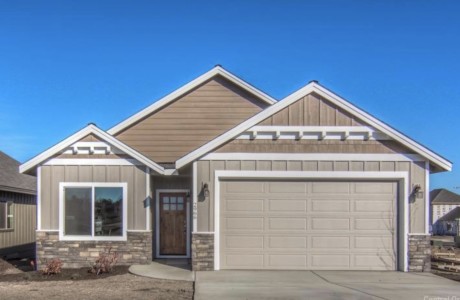 Great new construction . . . another single level in Mirada on Bend's eastside. Three bedrooms, 2 baths, and 1544 square feet; it sold at $315,600 or $205 per square foot.
Median Price in Bend
Median price sank a bit in February . . . to $356,289; down from $370,000 the previous month.
For that price, one would be lucky to find something like this newly constructed Hayden Home in Monticello Estates.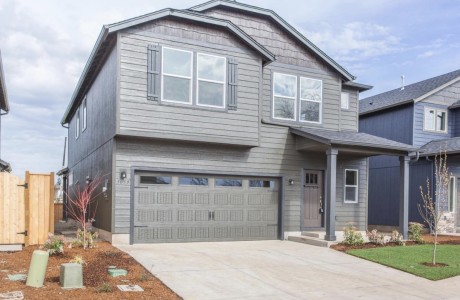 Three bedrooms, 2.5 baths, and 2250 square feet. Quality counters, stainless appliances, air-conditioning, and a fenced backyard. What more could one want? And at $158 per foot.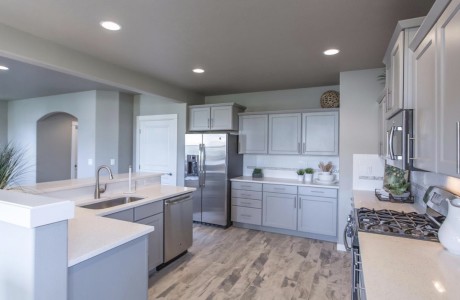 Also, a great location near Pine Nursery in SE Bend.
The Luxury Market . . . $2,200,000
Four homes in Bend sold for more than a million dollars. The winner was a big one . . .  a stunning NW style home with remarkable views of the Deschutes River.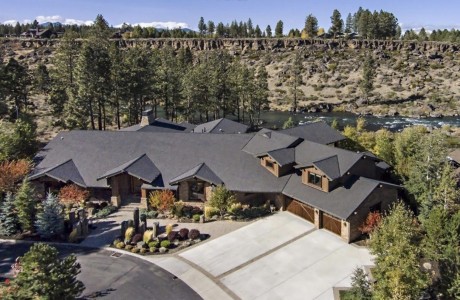 The four bedroom, 5.5 bath, 8247 square foot (you read that right!) home went for a cool $2.2M or $267 per square foot.
It featured an open-beamed great room with soaring fireplace; a gourmet (there must be a more descriptive term!) kitchen with all the great stuff. Radiant floor heating throughout and wonderful outdoor spaces.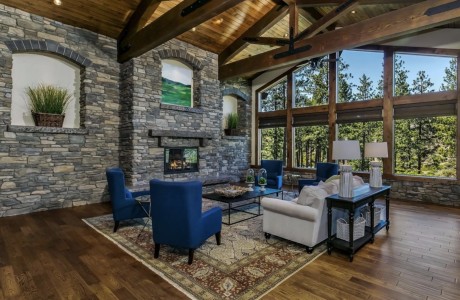 As an aside, this home languished on the market for 844 days (originally listed at $2.95M) . . . showing just how difficult this price point is in Central Oregon.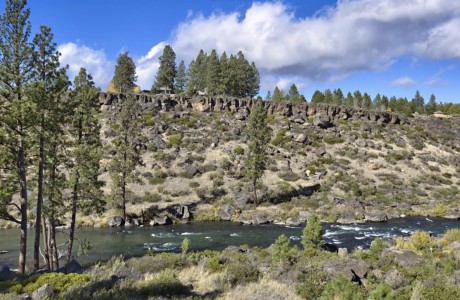 Affordable Bend . . . $194,900
Wow! A turnkey home (albeit on a tiny lot) in Bend for under $200,000 . . . the only one this month!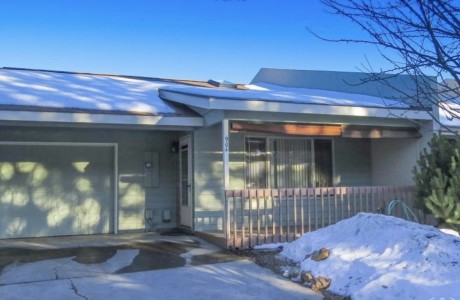 2/2 and 1000 square feet . . . a sort of great room design with new laminate flooring, the house went for $195 per square foot. Sure, the lot was postage stamp-sized (in Realtor speak that's "easy maintenance"), but the location was convenient . . . next to Kiwanis Park and adjacent to the train tracks in the Stratford Park neighborhood.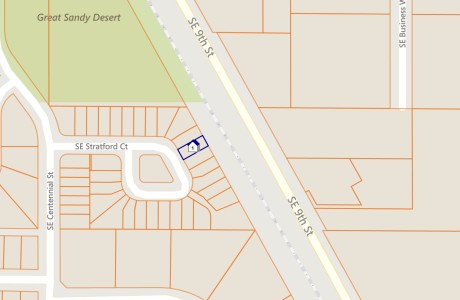 Nevertheless a home in Bend for under $200,000!
What's Ahead?
As if I'm a seer or a psychic, in this section, I normally try to make up something profound, like:
Interest rates will rise slightly
More inventory will hit the market as we approach spring
New construction will continue to boom
No slow down in in-migration
Price increases will be minimal (if at all)
However, this month I haven't really a clue.
*My apologies to Ernest Thayer