November . . . Always an Interesting Month
November 2016 will undoubtedly go down as one of the most memorable months in American History. We saw election results that defied belief (and the pollsters), and will have implications and repercussions for years to come.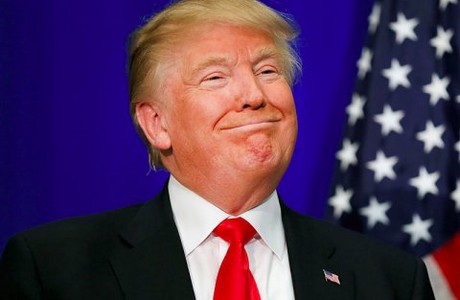 I apologize in advance for using the photo of this despicable character.
We  saw a couple of other interesting events in November . . . at long last, the addition of acreage to our Urban Growth Boundary (surely a topic for a post all its own). And, on a very positive note, Mt. Bachelor opened for the season.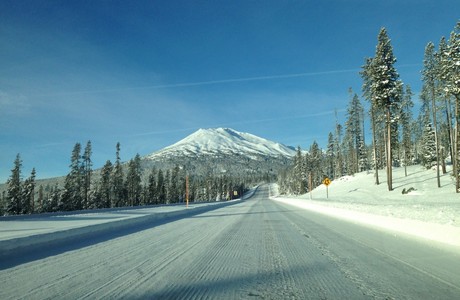 Not sure how these three items rank in order of significance.
By the Numbers . . . 196 Sales
Not bad for November . . . 196 sales! The scarier number in looking ahead is the fall off in "pending" sales . . . down to just 157 (off 30% from a month ago!) . . . somebody is going to be hungry come January!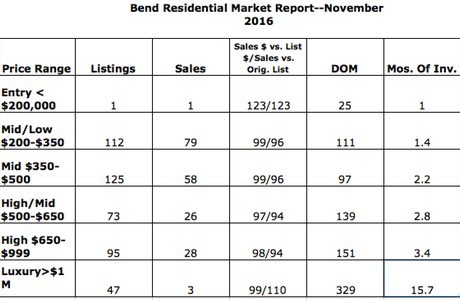 Inventory remained scarce (still a great time to be a seller!), with just 2.3 months available overall. As always, the NAR considers 6 months of inventory to be a "balanced" market.
Affordable housing continued to be a real problem in Bend. I really should just delete that top row in the chart above. For contrast, here's what things looked like just 4 short years ago.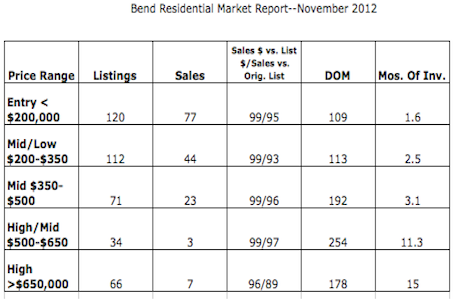 Unbelievable . . . 120 listings (and 77 sales!) under $200,000. We all should have bought then!
Low End Bend in November
Remarkable now to find a home in Bend for under $200,000. This one was a veritable "diamond in the rough."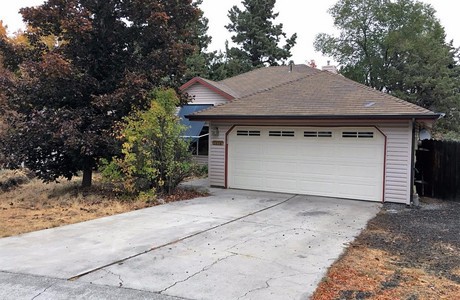 The three bedroom, two bath, 1412 square foot house was listed at just $150,000; it sold for $185,000 or 123% of list. It also went pending in just 5 days . . . a further illustration of the dearth of inventory at the low end.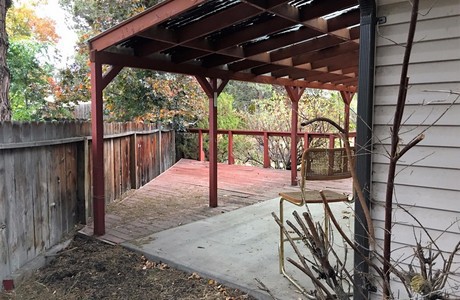 A bit of an ominous warning (one that I don't think I've seen before) . . . "Use caution when entering the property."
Bend's Median
Bend's median price was up just a hair from last month . . . now at $374,000.
For that price, one could expect a home like this . . . three bedrooms, 2.5 baths, and 2325 square feet; it sold for just $161 per square foot (well below the average at $189/foot).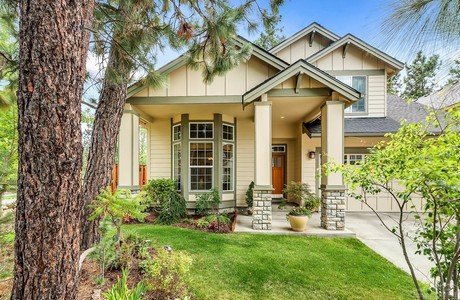 The well-maintained home, with open kitchen and great room, featured a bay window that looked out to the tiny, manicured lawn.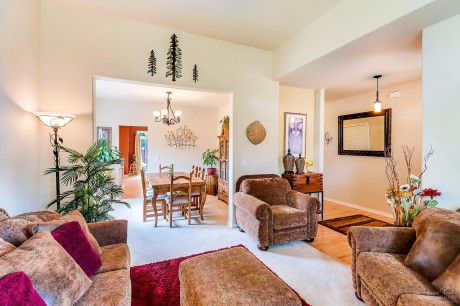 Located in River Canyon Estates, a DR Horton community on Bend's southwest side offering a community pool,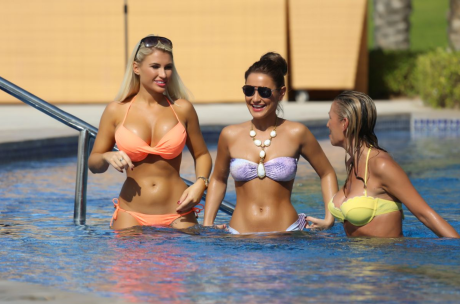 tennis court, and clubhouse . . . all for an HOA fee of just $233 per quarter. The home was close to everything . . . including bustling Brookswood Blvd.–perhaps a partial reason for the excellent price per square foot.
At least, I think the photo above is from River Canyon Estates!
Luxury Bend . . . $1,640,000
The luxury sector of the market in Bend showed some strength in November. Three homes sold for over a million dollars; with another 8 in the 900's.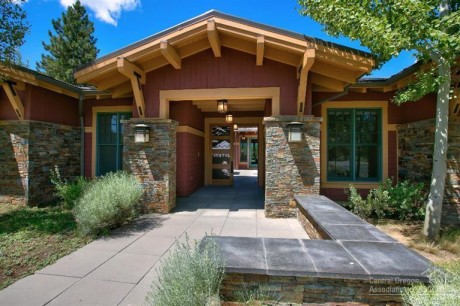 The winner was a unique single level . . . three bedrooms, four baths, and 3490 square feet . . . that sold for $1,640,000 or $15,000 over list (thank goodness for those escalation clauses!). That's an astounding $470 per square foot!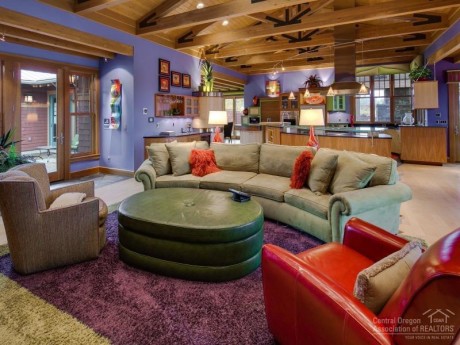 Sited in Shevlin Commons, the home offered unobstructed Cascade views and outstanding outdoor living spaces.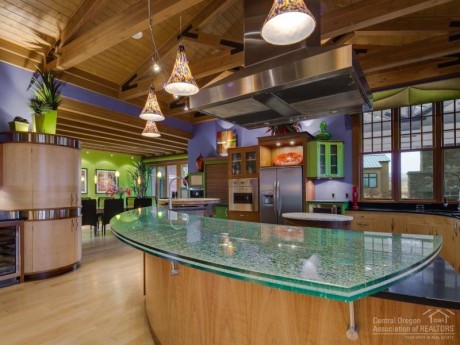 The interior featured radiant floor heating, exposed fir beams and ceilings, and custom woodwork. A very cool house!
What Lies Ahead?
A bit of a tough call with the uncertainty created by the election drama. We've seen interest rates bump by .5% since the stunning result. No crystal ball here, but the days of 3.5% are over . . . I'd anticipate things hitting the 4.5-5% range later in 2017. Of course, the biggest impact will be on first time buyers attempting to enter the market.
I don't see any easing of the inventory issue, further exacerbating the affordability problem in Bend.
New construction will continue to boom (84 permits last month); as will in-migration.
I'm heading out to enjoy the snow at Mt. Bachelor!