Inventory Woes Continue in Bend
We whined last month because of the dearth of available for sale inventory on the Bend real estate market. Well, I guess we'll continue to moan . . . the March inventory levels were even lower.
Only 431 homes on the market . . . that represents just 2.6 months of inventory overall. The National Association of Realtors (NAR) considers 6 months of inventory to be a "balanced" market; more than that is a "buyer's" market, less is a "seller's." Also, take a look at the low end of the market (<$200,000) . . . just four listings! No small wonder there's a rental crunch in Bend, and a real issue for first time buyers or anyone seeking affordable housing options.
But Pending Sales Soar!
Sales figures were actually pretty solid for March . . . 173 homes (single family residential on less than an acre) were purchased; that's just about right for a town our size at this time of year. But, the significant number, the indicator of what really lies ahead is the 268 "pended" sales in March.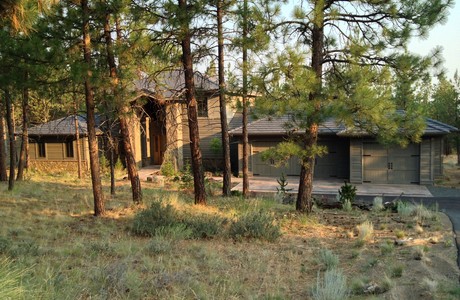 That's a figure we have not approached in 10 years (April of 2005). Fasten your seat belt!
High End Bend . . . $1,250,000
The big winner for the month of March was another "dramatic" home on Awbrey Butte with the requisite Cascade views.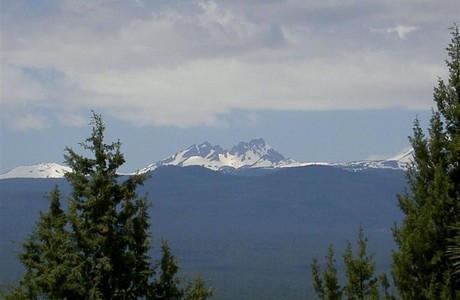 The 3 bedroom, 4.5 bath, 5157 square foot home, built in 1999 by Scott Wilcox, languished on the Bend market for a year before selling at $242 per square foot.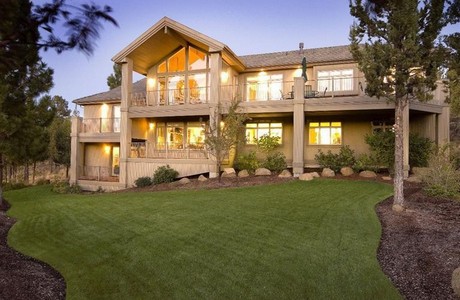 According to the listing agent, it "embodies quality and elegance, and entertains beautifully."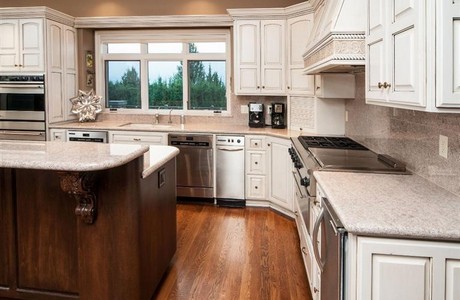 A second home in North Rim (5294 square feet) also sold for $1.25M. I chose the former because I liked the marketing photos better.
A Charming Cabin at $149,500
Pretty amazing . . . a house (cabin?) in Deschutes River Woods for $149,5000 . . . tough to beat!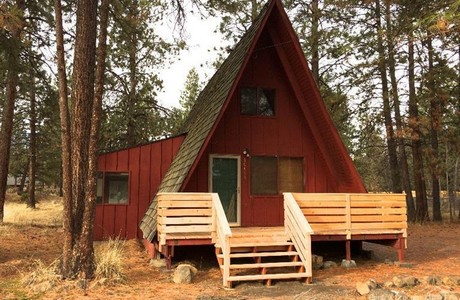 This cozy A-frame on a .57 acre lot featured two bedrooms, two baths, and measured 1017 square. It sold in  days; $147 per square foot.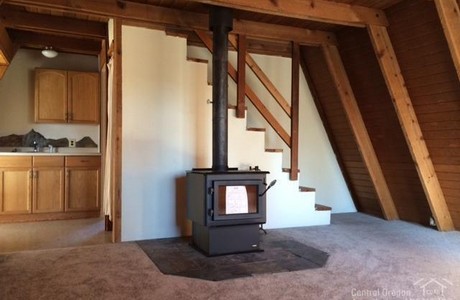 Median Price in Bend . . . $325,000
After faltering slightly last month ($293,000), the median price in Bend bumped back up to $325,000 in March.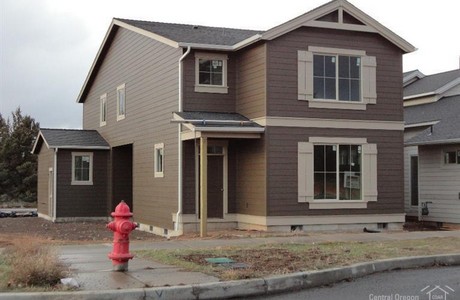 For that price, one could expect a new home like this 3/2.5, 2088 square footer built by Pahlisch Homes. It's in desirable Lava Ridges . . . near Ponderosa School, the Pine Nursery Parks and pickle ball courts, and a fine fire hydrant. Even though Lava Ridges does have a wonderful community pool, this month I will forgo any images of the beauties around said pool.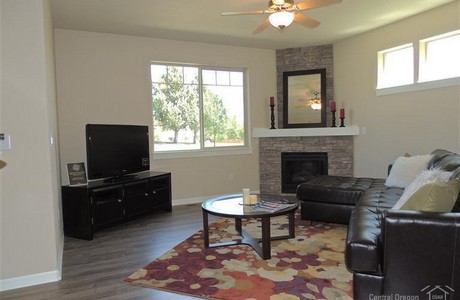 Boringly, the home featured an open plan, all bedrooms up, stainless appliances, quartz counters, and wood laminate flooring. It went for $156/ square foot.
Going Forward . . . A Bit of Prognostication
Aside from the inventory issue (albeit a big one), all systems are go:
Interest rates remain low (under 4%)
The unemployment rate in Oregon hit 5.4% . . . that's less than the national average, and lowest since before the recession.
52 new building permits issued. One has only to take a quick cruise around town to see the continued surge in new construction.
Distressed properties were of miniscule impact . . . 7 bank-owned, 4 short sales . . . that's 6% of monthly sales.
A great time to be a seller!
Hang on . . . we're off to the races!