Bend's Median Price Hits All-time High (Again)!
In May, Bend's population reached an unfathomable 91,122. In June, it was Bend's median price that hit the stratosphere at a lusty $409,900. I can remember blithely writing this pithy piece back in July of 2009 . . . the median price was $217,000 and there were 335 Notices of Default issued. My, but times have changed!
June Performance in Bend
When you're hot, you're hot! Aside from the big jump in median price, we also saw a robust 246 sales (up 11.4% from May); with another 249 pended homes.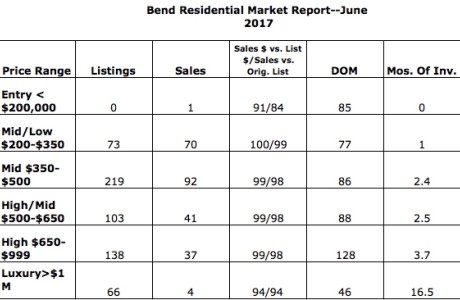 Building permits were likewise solid . . . 70 issued for the month. The mention of NOD's above also brought to mind "distressed" properties (bank-owned and short sales) . . . we haven't thought much about them lately. And for good reason . . . in June, there was a single bank-owned property sold
Bargain Bend . . .  $155,000
The low-priced leader for the month was an "alluring" two bedroom, one bath Bend cottage "looking for a relationship." Apparently, it found one and sold for $155,000 (or $132/square foot). Not a bad deal.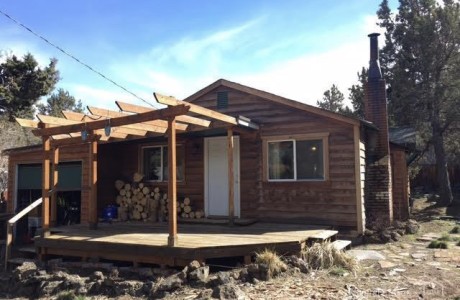 The cottage (I think that's a euphemism for something or other) had had a bit of cosmetic surgery ("it appears one, or maybe two 'additions'") along with a "creative roof overlay." Sounds just a bit ominous.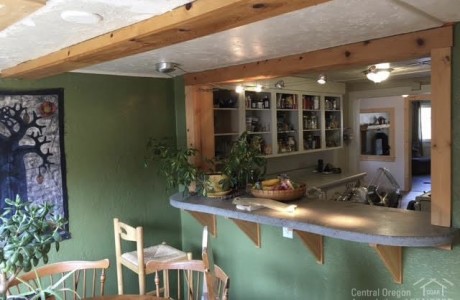 I have to own up to showing (and liking ) this house when it was listed for $100,000 in 2013. Just for the record, it sold for $235,000 back in 2006.
Back To The Median Price
$409,900 . . . pretty unbelievable!  For that price, one could expect a home like this in Sandalwood on Bend's NE side.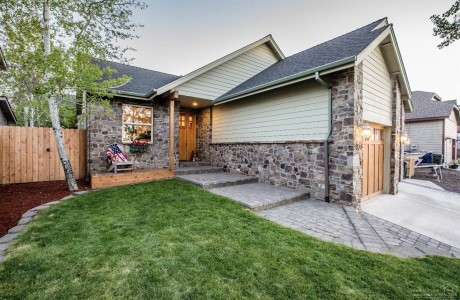 The house, built in 2003, offered a lot . . . 3 bedrooms, 2 baths, 2172 square feet . . . vaulted ceilings, exposed beams, a bonus room, an office, and even a sexy soaking tub for two.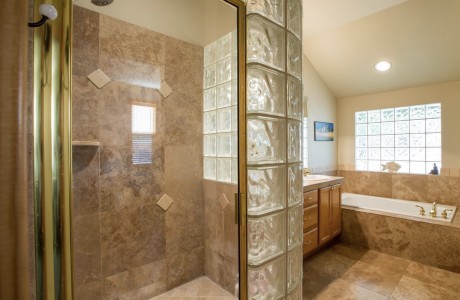 It sold in just 34 days at $188 per square foot.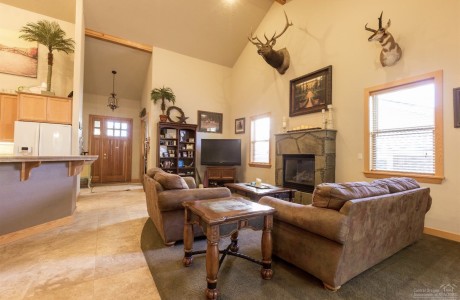 Just for comparison sake . . . median price on Bend's west side was $552,000; on the east side it was $349,000.
Luxury Bend . . . $1,875,000
All things considered, the luxury market comported itself well in June . . . five homes sold for more than a million dollars.
I love the home; hate the photos! We feel a special kinship with this home . . . we sold it in October of 2009 (while windsurfing in Brazil) as a bank-owned property at $1,250,000. It had previously been listed in 2008 at $3.5M!!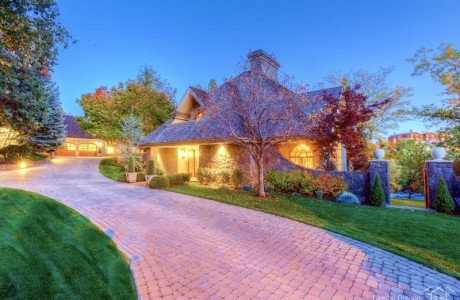 A wonderful riverfront property . . . 4/4.5, 5580 square feet; also, a 611 square foot guest house with fireplace and hot tub.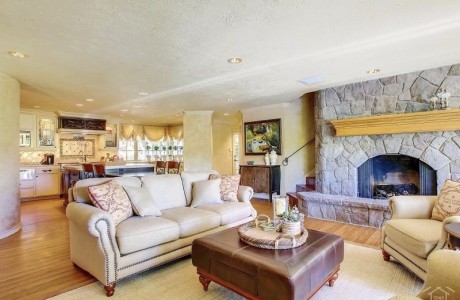 The home sold for $336/square foot.
Significant Sales
A mixed bag of significant sales this month (again, significant because we made them):
A lifetime listing on 10 acres (about 30 miles east of town), sort of near Millican with dubious access. As they say, you win some and you lose some. I'm too embarrassed to mention the price here. Suffice to say, that our commission would have come out well below a minimum wage compensation. We learned a lot!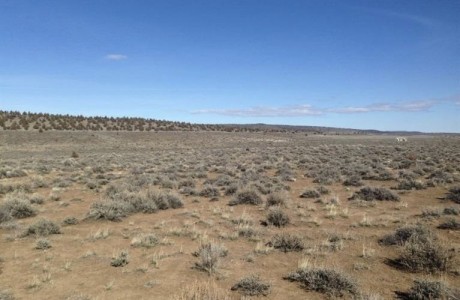 Another great home in Mountain High . . . 3/2.5, 2954 square feet on a treed .41 acre lot. An excellent buy at $495,000 or $168/square foot.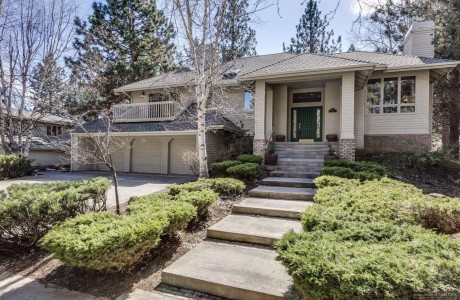 A new townhome at Tripleknot (Tetherow) with great mountain views-4/4.5, 4150 square feet for $979,000 or $240 per square foot.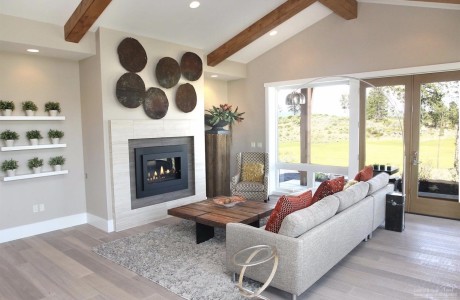 Looking Ahead in Bend
Last month, we partially deflated the bubble fears. Moving forward we'll continue with our seemingly inexorable rise in prices (this fearless pundit predicts next month's median price will top $415,000!). There'll be some resistance in instances where sellers simply price their homes too high. But, the lack of inventory and continued in-migration will drive the market; we'll see continued strength in high end property sales.
Hold on to your hats, and brace for the crowds!