There's No Inventory in Bend!
Inventory woes kept February's Bend residential sales figures a little lower than expected. We thought January's lack of salable product was an aberration, or perhaps the proverbial "seasonal adjustment."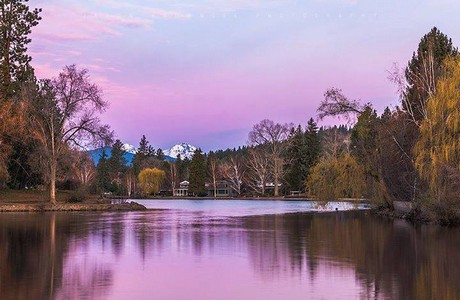 But February's numbers were even lower . . . just 433 homes (single family on less than an acre) on the market. Overall, that represents just 3.6 months of inventory. Simply for comparison sake, just five years ago in 2010, there were almost 1500 homes on the market.
120 Homes Sold
For the second month in a row, 120 homes sold . . . that's just about right for this time of the year. The vast majority of the volume (60%) was done in the $200,000 to 350,000 range.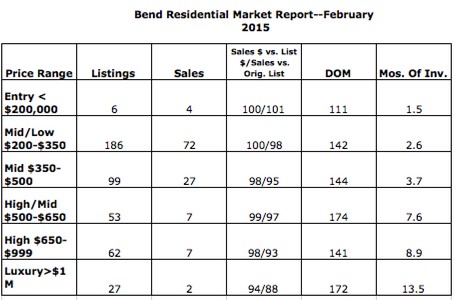 It's perhaps a little sobering to see the transition to a "buyer's market" (over 6 months of available inventory) when we move into the range of $500,000 and up. We've recently shown numerous homes in this range (and have been very disappointed by the quality/value of of many of them). This lack of good inventory skews market data and saddens potential buyers.
Low End Bend . . . $180,000
Pretty crazy to look at the chart above and see just 6 listings under $200,000. What's happened?
The low priced leader for the month was a three bedroom, two bath, 1148 square foot house that sold in just 24 days at $5000 more than the list price.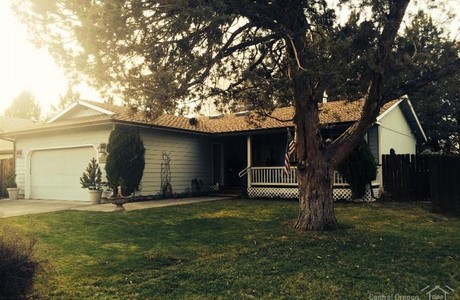 There was no viable information in MLS, so I'll just have to go with my own (fictional) narrative–"rumor has it that this lovely single level home on Bend's favored southeast side was once the abode of former 'first lady,' Cylvia Hayes. It served as a romantic little getaway for her and  John Kitzhaber. They used to hang out here on their occasional forays to the east side of the Cascades." Anyway, the home sold for $157 per foot.
The Winner . . . $1,350,000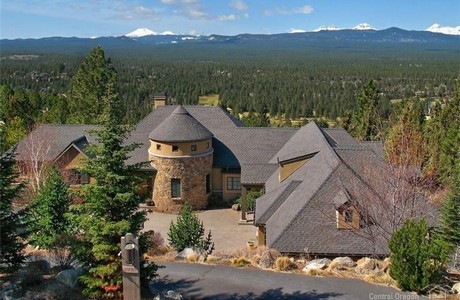 An elegant custom home on Awbrey Butte . . . 5 bedrooms, 7 bathrooms, and almost 6000 square feet. This home featured wonderful Cascade views, the expected top-of-the-line accessories, a five car garage, and even a two story library with fireplace in the turret. Turret?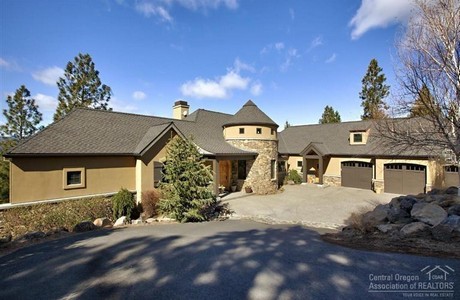 The home did languish on the market for almost 580 days before it found a happy owner. It sold for $236/ square foot . . . quite a deal!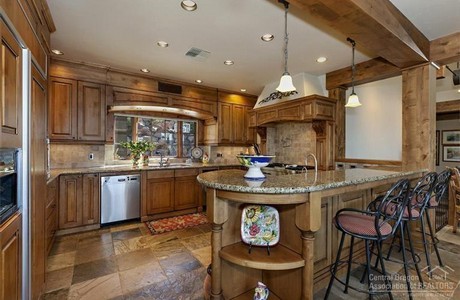 Median Price in Bend . . . $293,000
Median price in Bend took a bit of a hit . . . down from $322,000 last month. The median priced home might look like this bank-owned (one of only 7 this month) beauty in Sun Meadow in SE Bend.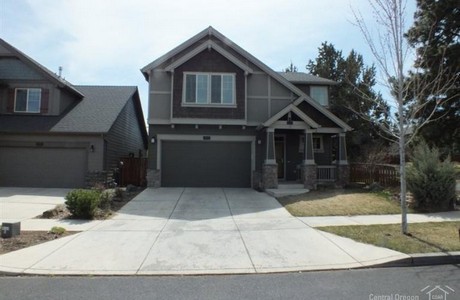 The three bedroom, two bath, 2154 square foot home offered a fully fenced back yard and some very crummy marketing photos. It sold for $136 per foot.
The HOA fee of $51.50 per month gets you use of the community pool.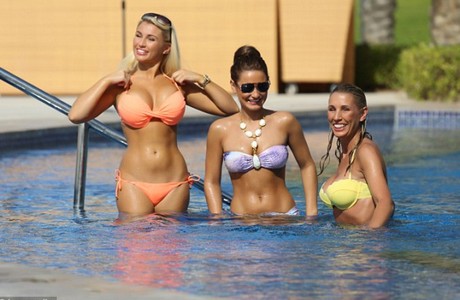 I'm not sure this is really the community pool at Sun Meadow . . . it's more likely Dubai.
The Months Ahead
The twin issues of affordability (surely the theme of another post) and lack of inventory will continue to be problems, but otherwise things look pretty solid for the months ahead in Bend.
Pending sales were pretty stellar–187
New construction is rocking (and will continue to do so . . . 54 building permits issued)
Interest rates remain low (under 4%)
Distressed property sales are negligible
Unemployment rates are steady and summer hiring will begin soon
The weather has been glorious
Curious about the value of your home? Click here.