SORRY . . . THIS HOME SOLD ON DEC. 31, 2009!
16497 SW Ranchview Road, Powell Butte, OR 97753
Originally $1.695 million
As of November 25, PRICE REDUCED to $849,000!
What a difference a year makes in Central Oregon real estate!  This wonderful home at Brasada Ranch, built by Gary Norman, was a 2008 COBA Tour of Homes winner in the $1.5 to $2 million category.  It was voted "Best Architectural Design," "Best Kitchen," and "Best Value."  The home at Brasada Ranch was offered at $1,695,000.  Now, exactly one year later, the 2947 square foot, re-claimed barnwood masterpiece is bank-owned and, as of November 25, is priced at $849,000.  That's a whopping 50% reduction in price; a nearly unbelievable opportunity for a Brasada Ranch house . . . and an indication that we're in the best buyer's market in recent history.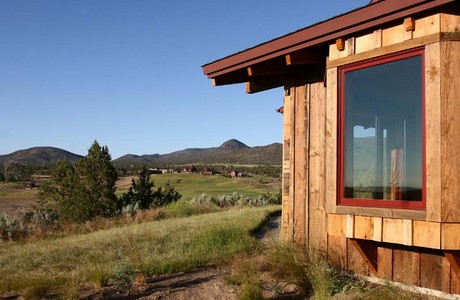 This Brasada Ranch house is sited on an incredible ledge of basalt rimrock (geologically speaking, the start of the Cascade range) on the quiet west side of the 1700 acre property.  The setting offers extended vistas of the paddocks and Brasada Canyons golf course, backed by the Powell Buttes.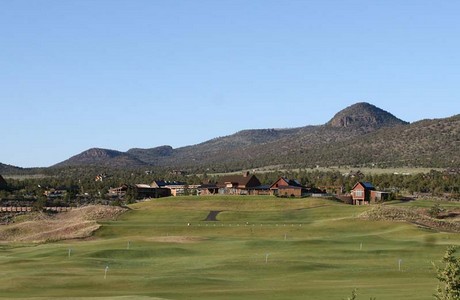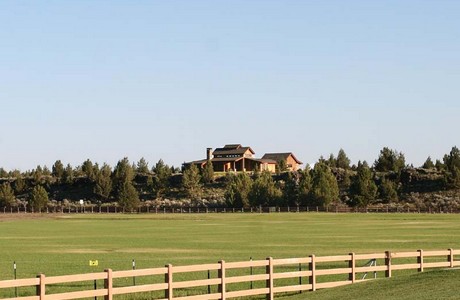 Like a Giant Slide Show at Brasada Ranch
The eastern exposure yields brilliant early morning sun; while the evening plays out  like a giant slide show, the shadows and colors dipping in and out of the craggy terrain of the Buttes that rise to almost 5200′.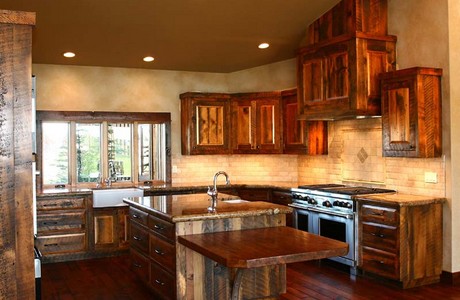 The home at Brasada Ranch itself is a "single story ranch with a modern touch" . . . the embodiment of Brasada's goal of "inventive regionalism." The vaulted great room shows off the huge,  re-claimed beams.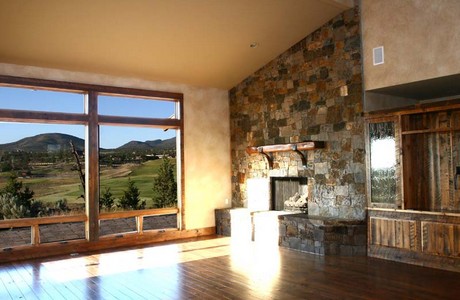 The rustic, casual feel of the home at Brasada Ranch is enhanced by the barnwood siding, flooring, doors, cabinets, and built-ins.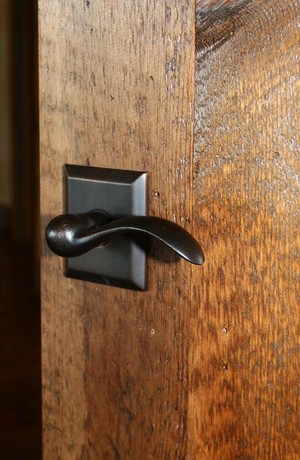 Summary of home features:
2947 square feet
4 bedrooms, 4 baths
.88 acre homesite
Built in 2007
Radiant heated bathroom floors
Professional grade appliances
Paver patio
Mucho granite
Not just a beautiful home, but also a great community . . . Brasada Ranch features the private Peter Jacobsen/ Jim Hardy designed Brasada Canyons course and club, a state of the art athletic complex (featuring three swimming pools and modern workout facilities), a world class equestrian center,  miles of hiking and biking trails, and the wonderful "Blue Olive" restaurant.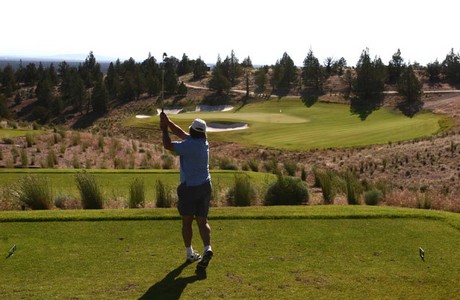 To learn more about this Brasada Ranch home, to schedule a showing,  to see some of our  Brasada Ranch cabin listings, or to critique the golf swing above, please click here and use the comment form at the bottom of the page.
Incoming search terms:
Brasada Ranch Foreclosures
brasada ranch cabins