"Dog Days of Summer"
"Dog Days of Summer" . . . to me, the phrase is not normally associated with reference to Bend. Instead, it seems to conjure ancient visions of Enos "Country" Slaughter and buggy nights of mid-summer baseball in St. Louis, maybe California's parched Central Valley, or even Forence and the Machine's eclectic single.
But this July in Bend has been downright hot . . . the monsoonal flow from the south has produced too warm nights and unwanted thunderstorms. Fortunately, and I apologize for using such a worn, cliched metaphor, the Bend real estate market has continued to stay hot as well.
236 Sales in Bend
We saw our second consecutive month of 200 plus sales. The median price rose dramatically from $292,000 to $317,000; an  increase of almost 9% (and the first time over $300,000 since June of 2008).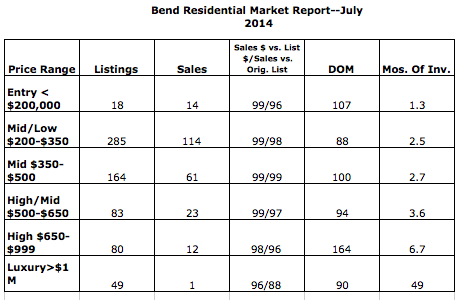 Inventory levels (despite being 25% higher than a year ago) still show just three months of for sale (single family residential) product available in Bend. The National Association of Realtors considers 6 months of inventory to be a "balanced market." We're still in the midst of a strong "seller's market." Distressed properties accounted for less than 4% of overall sales (with just one short sale). As a reminder, two years ago that figure was running at more than 50%.
Pending sales (233) remained strong . . . boding well until, at least, the end of the summer. We even saw a perhaps unexpected glimmer of hope for the high end . . . in July, there were 7 properties priced over a million that went pending; compare that to the bottom row of the chart above. Maybe something to get excited about!
Bend for $162,500
I don't really know why, but I always feel a little weird posting the photos of the lowest priced sold homes in Bend. Maybe because sometimes the folks marketing those homes really don't seem to put forth a whole lot of effort. Putting the pontificating  aside, however, the lost leader for the month of July was this single level in DRW . . . 3/2, 1213 square feet, on a .89 acre lot.
It went for $162,500 ($12,500 above list), or $134/square foot. It also went pending in just 5 days! Goes to show how lack of inventory can drive pricing. Again, per the chart above,  there is next to nothing available below $200,000.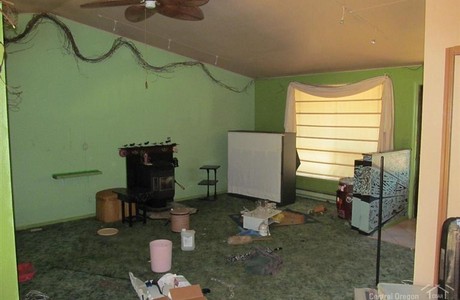 The home featured a large back deck and a fenced yard. I'd say the interior needs a bit of love, or something.
High End Bend . . . $1,150,000
For some reason, I think we've featured this home in a previous blog post (maybe when it sold last time!). Take what you will from that.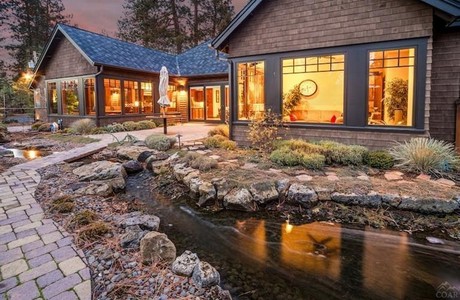 An "exquisite" home in the "heart of downtown," the three bedroom, 3.5 bath, 3280 square foot home sold for $351 per foot (wow!). It offered Deschutes River views from the great room. It also featured Myrtlewood floors, a floor to ceiling stone fireplace,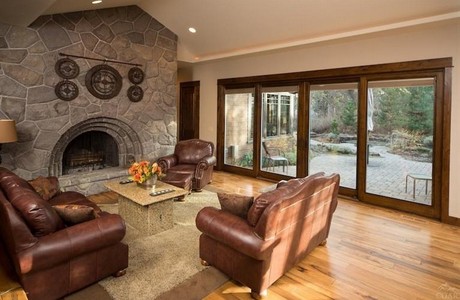 the requisite gourmet (I'm seeking suggestions for a less-tired adjective!) kitchen, thick slab granite, an alder cabinets.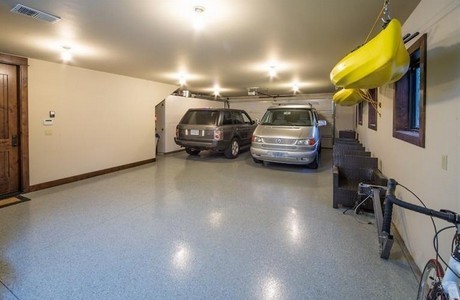 It also had an impossibly clean garage.
Bend's Median . . . $317,000
The median priced home in Bend would like this little single level beauty backing to the 13th green and 14th. tee of the Bend Golf and Country Club course.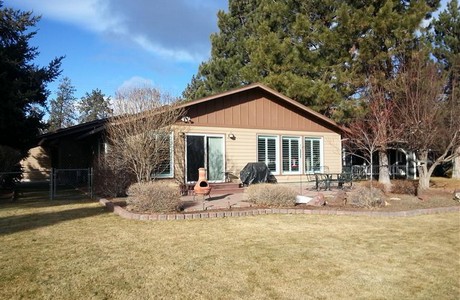 The two bedroom, two bath, 2045 square foot home went for $155 per square foot. It was nicely updated with central vac and air conditioning. It featured solid surface counters and a wine bar. What more could one want?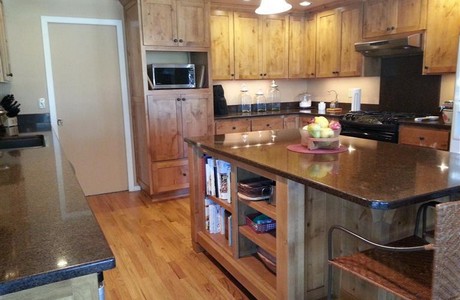 It also, rather cryptically, promised "a much more quiet location that what you'd expect!"
Moving Forward in Bend
The number of new building permits issued (75), the strength in new construction, the continued high number of pending sales, sustained low interest rates, and the fact that Bend is a great place to live, all point to continued prosperity for the Bend market at least through the fall.
Check out our Bend Map and Lifestyle Search
Curious about the value of your home? Give us a call!