A Great Year in Bend Real Estate
A great year of real estate in Bend Oregon limped though the holiday season with December numbers looking much like those of November.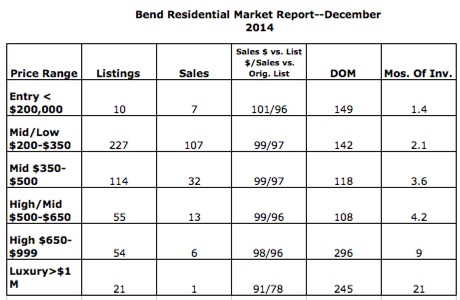 169 Homes Purchased in Bend
We saw the sale of 169 homes in Bend, with the upper end of the market suffering a bit . . . only one home sold in each of the following price ranges–700's, 800's, and 900's. It appears that investors are now leaving the market (normal when increasing prices make for fewer bargains). Inventory levels remained exceedingly low–just 2.9 months overall.
Pending numbers were down as well (just 97) . . .  not boding well for the early months of 2015. Distressed properties continued to be almost a non-issue, accounting for just 4.7% of all residential sales (2 short sales, 6 bank-owned).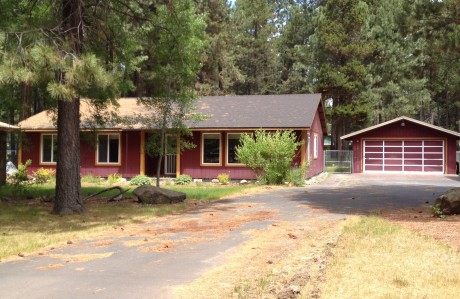 46 building permits were issued in December.
On The Deschutes . . . $1,17o,000
For a change, the most expensive home sold wasn't in Broken Top or located on Awbrey Butte. Instead, it was a single level, 3 bedroom, 3 bath, 3483 square foot home with a "breath-taking setting" on the Deschutes River in the heart of Bend on Casey Place.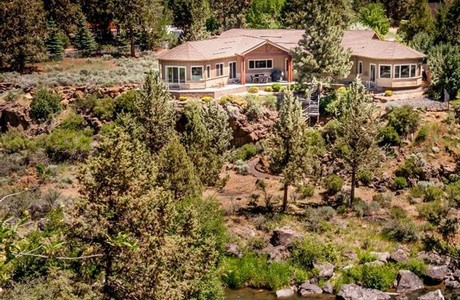 It featured dramatic views both up and downstream from the 1000 square foot paver patio.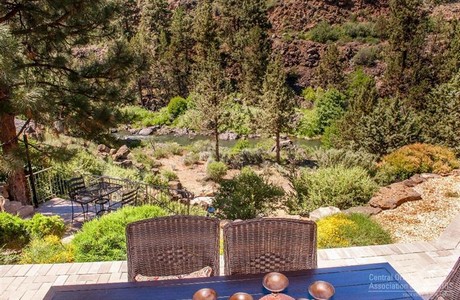 The home was built in 2003, and sold for $336 per square foot in 245 days. It went for 91% of list price. It was the only home this month in Bend real estate that sold for more than a million dollars.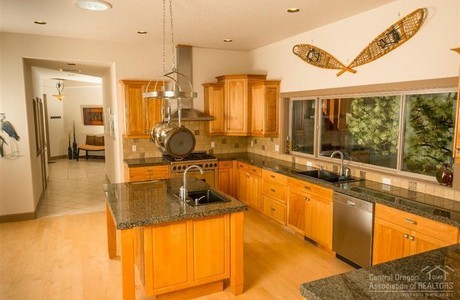 Low End Bend . . . $162,000
The under $200,000 market has all but disappeared in Bend (see the chart above . . . only 10 listings); that makes it especially remarkable for someone to score a home for just $162,000!
This one featured an open plan with a cozy wood stove. The 3/2, 1144 square foot house also offered a fenced front yard.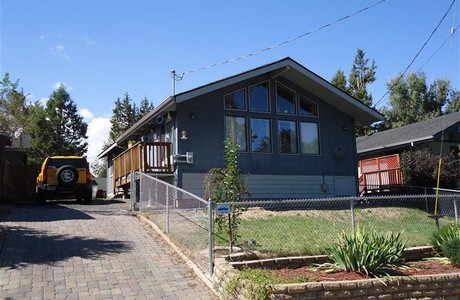 It was located in midtown . . . close to parks, shopping, and the train tracks.
It went for more than list price, at $142 per foot; it was on the market for 455 days.
Median Price . . . $290,000
This lovely Pahlisch home, located on a miniscule lot (barely 3000 square feet) across from Boyd Park is representative of the median priced home in Bend. At 3/2.5 and 2088 square feet, it went for $139 per foot after 145 days on the market.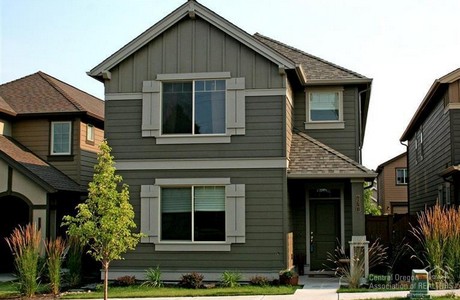 In the kitchen, stainless steel appliances, large pantry, laminate wood floors, solid surface chroma quartz counters, under-mount stainless steel sink in kitchen, lots of natural light and central A/C.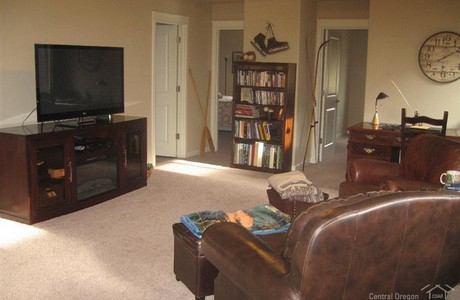 Upstairs, a large loft that makes a great bonus room/media room or additional living area or office.
Looking Back . . . Moving Forward
We enjoyed an excellent 2014; here's what the crystal ball (with a little help from Forbes) shows for our area in 2015:
1. Prices will rise more slowly than in the past couple of years. My friend, Zillow, predicts an increase of just 2.5% for the year.
2. Affordability will worsen–unfortunately, "Even though prices won't rise as fast as they did this year, they will probably rise faster than incomes"
3. The buying frenzy will fade
Shouldn't be quite so hectic (multiple offers!) as  2014
There should be more inventory on the market–finally putting some pressure on Sellers
4. Interest rates will rise (the seer says to perhaps 5%)
5. Rent increases will outpace home values
6. Builders will shift to cheaper homes (we've already seen this with new construction in Bend)