I took pen in paw and wrote the initial post about the Broken Top Club going into default, so I guess it's my duty to do this one too.  Both my master and I thought that the owners of Tetherow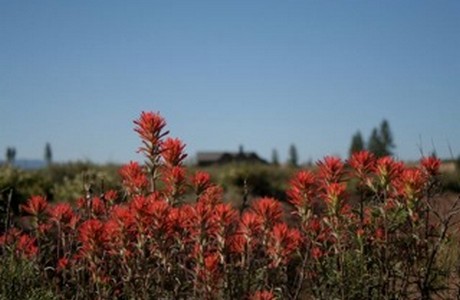 would take over operation of the Broken Top Club.  Well, once again we were proved wrong.  We'll refrain from too much editorial comment, and instead simply post the following boring press release which was sent out recently to the Broken Top Community Association  members:
New Owner Brings Stability To The Broken Top Club
BEND, Oregon (November 24, 2010)- Thrivent Financial, a fully-integrated financial services company based in Minneapolis, MN, has acquired the Broken Top Club. Thrivent Financial brings stability and a long-term commitment to operate the Club and return it to the preeminent stature that it once held.
Thrivent Financial
The Thrivent Financial local representative, owner of Experion Capital and a Bend homeowner, Robert Humphrey has worked with Thrivent Financial for 18 years and is charged with overseeing this asset. "The Broken Top Club
is a premier real estate asset and Thrivent Financial has committed to the financial stability and value enhancement of this asset. Our success is dependent upon the support of existing members, future members, the homeowners association, the business community, and the social interaction of all these interests together," said Humphrey. Our intent is to operate a private golf club and invite the community to enjoy access to the dining facilities and scheduled social functions.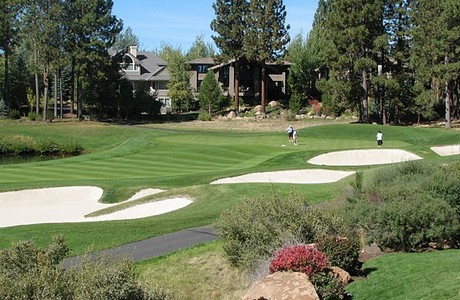 Broken Top Club . . . New General Manager
Thrivent Financial has appointed Brad Myrick as the General Manager of the Broken Top Club. Myrick, an Oregon native, moved to Central Oregon in 1995 from a prestigious private club in the Bay area to manage the Crosswater Club in Sunriver, Oregon. During his 15 year tenure with Crosswater, Myrick was responsible for all club operations including customer service, member retention and sales, hosting and management of national golf events, and member and homeowner relations. Myrick is a 25 year member of the Professional Golfers Association (PGA), an active member of the Club Managers Association of America, and has been recognized numerous times by the Oregon Chapter of the PGA as Merchandiser Of the Year. "Brad is the perfect leader for the Broken Top Club.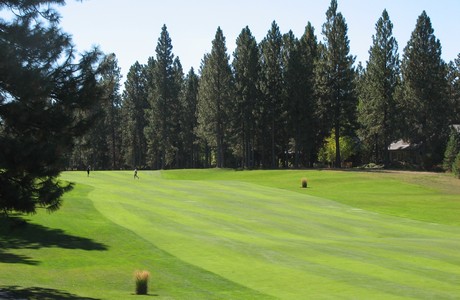 He is an involved member of the local community, has experience with some of the most prestigious golf clubs in the country, and understands the complexities of operating a premier club," said Humphrey. Thrivent Financial is impressed with the experience and dedication of the current staff and knows that through this special time of the year they will continue to make Broken Top the place to celebrate the holiday season and ring in the New Year. Broken Top Club will no longer have a structured governing board of directors and instead will work with Brad Myrick to develop a membership advisory group to assist in achieving the positive experience that the membership, homeowners association, and community desire along with Thrivent's long-term partnership commitment.
Broken Top club . . . Challenges Ahead
Thrivent Financial recognizes the challenges that the Broken Top Club members and homeowners have endured and are planning to meet with them both within the next few weeks. "We are fully committed to this project, to the club's members and the Broken Top community, and to ensuring the success of this business venture."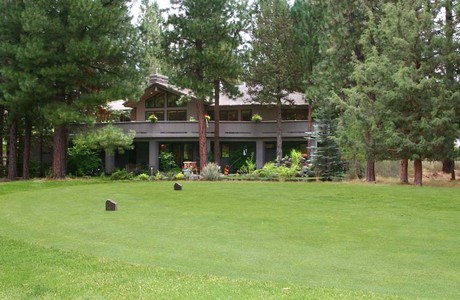 Thrivent Financial is a mutual benefit society composed of 2.6 million members, with $67 billion in diverse assets; a Fortune 500 diversified financial services company offering annuities, mutual funds, and commercial mortgages, with a mission to give back to the communities that it serves (blah, blah, blah). Thrivent is a major contributor to Habitat for Humanity and is dedicated to improving the lives of those people in need. In addition to the broad range of financial services it provides its' members, Thrivent creates and supports national outreach programs and activities that help congregations, schools, charitable organizations and individuals in need.
Background Issues . . . The Broken Top Club
Here's a little background on issues with the Broken Top Club.  Pretty interesting to look back three years.  In moving forward, Thrivent will be dealing with many of these same issues.

My master will offer an expensive prize to anyone who can actually watch this video through from start to finish.  Click here to collect your prize.