Brasada Ranch
Brasada Ranch is Jeld-Wen's 1800 acre resort community, set on the southwest flank of the Powell Buttes, about 20 minutes northeast of Bend Oregon.  It features wonderfully rolling terrain dramatically gouged by draws and arroyos; it also offers magnificent 360 degree vistas and unmatched panoramas of the Cascades.
The resort at Brasada Ranch has been designed with an authentic Central Oregon ranch feel, celebrating the region's cultural heritage–an understated outward appearance of casual simplicity combined with a rustic elegance; the antithesis of ostentatiousness.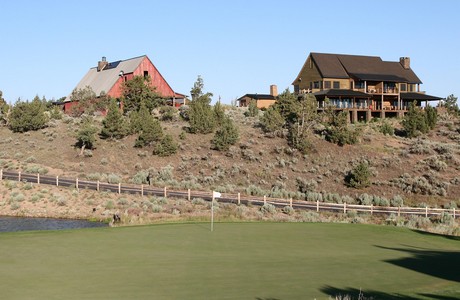 "Walk softly on the land . . ."
Brasada Ranch is environmentally sound . . . its catchphrase "walk softly on the land."  The community has been designed in harmony with the natural landscape.  Homes are all "Energy Star" efficient; commercial structures are "LEEDS" (Leadership in Energy and Environmental Design) certified.  More than half of the land is preserved as open space.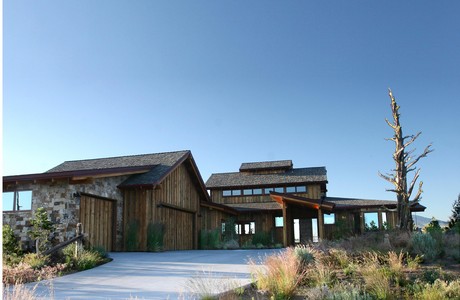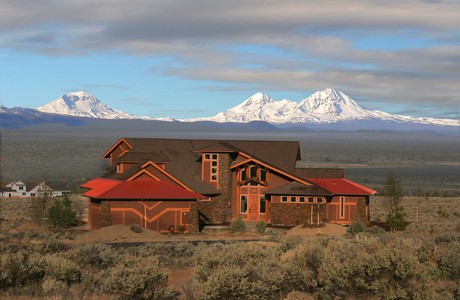 Golf at Brasada Ranch
The flagship amenity at Brasada Ranch is the private Brasada Canyons golf course, designed by the team of Oregonian Peter Jacobsen and Jim Hardy.  The course, too, takes advantage of the unique terrain . . . with eleven of the fairways rambling through the natural canyons.  Each nine features an elevation gain of 250′ (a tough walk!).  Most holes feature spectacular views.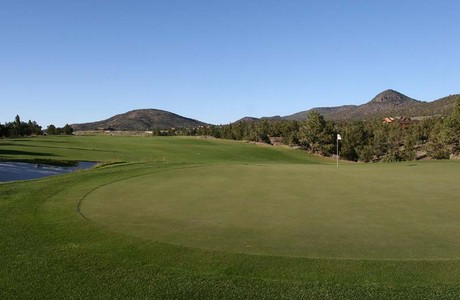 Equestrian
Brasada Ranch also offers perhaps the nicest, most complete equestrian facility in the northwest . . . a 100,000 square foot indoor arena, staging areas, an outdoor event milieu (I just wanted to use that word!), paddocks, and classy equine condos.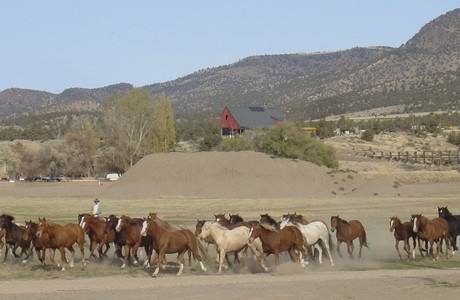 Brasada Ranch also boasts a remarkable athletic club . . . three swimming pools, full workout facilities, kids' area.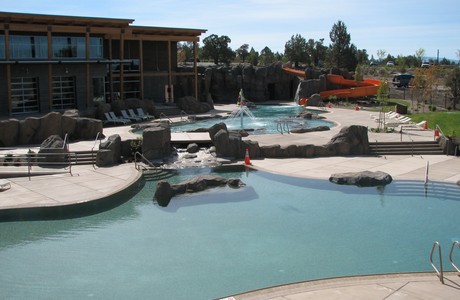 Where once cattle grazed, the landscape is now dotted with beautiful custom homes (ranging in price from $639,000 to over $2,000,000) and rustic, fully furnished ranch cabins (starting at around $300,000).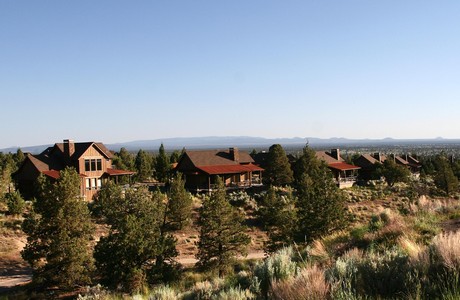 Homesites at Brasada Ranch, many with remarkable views, start at around $45,000.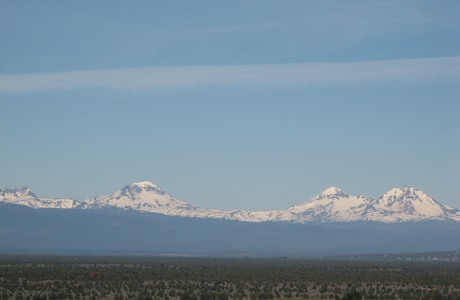 Learn more about Brasada Ranch and the various offerings there.