Brasada Ranch Cabin
16724 SW Brasada Ranch Rd. Powell Butte, OR 97753
Vista Plan– 2 bedrooms, 2.5 baths, 1563 square feet
MLS#201000103
UPDATE–THIS CABIN HAS SOLD!!
The Boom
At the height of the Central Oregon real estate boom at Brasada Ranch, in the fall of 2005, hungry buyers purchased over 55 luxury ranch cabins (at prices approaching $400 per square foot) in just three hours. Unheard of success in the northwest!
The rustic cabins, built by well-respected Sun Forest Construction, were delivered turnkey ready–right down to wine glasses, garlic presses, and outdoor barbecues.  Some even came with refrigerators stocked with cold, cheap beer.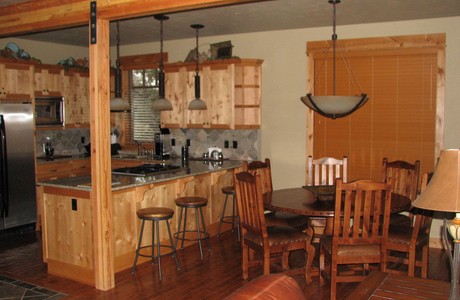 They featured distressed hickory hardwood floors, slate entries, granite counter tops, knotty alder cabinets, and stainless appliances. Plush furnishings were supplied by Mountain Comfort of Bend.  Each cabin at Brasada Ranch also featured three flat screen TV's and surround sound.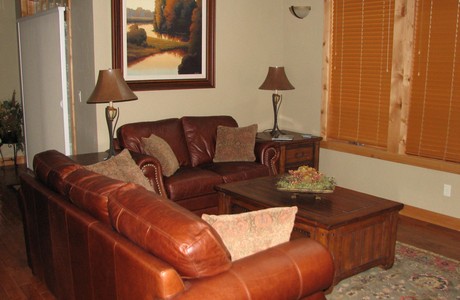 The stained cedar siding and the acid washed metal roofs offered a genuine, historic ranch feel, and enabled the cabins at Brasada Ranch to blend with the ancient junipers and enhance the high desert landscape– thus meeting the developer's vision of "walking softly on the land."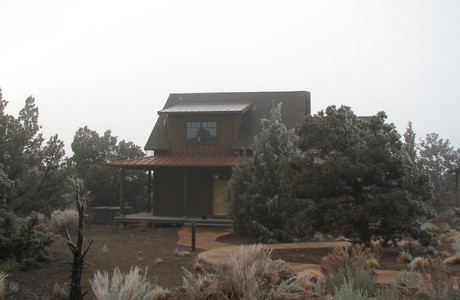 The Bust
It's now four and one half years later– Brasada Ranch is a beautiful resort with a remarkable Jacobsen/ Hardy 18 hole track,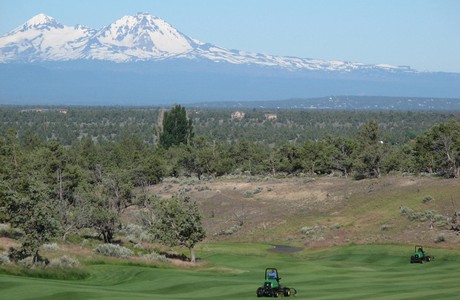 a world class equestrian center,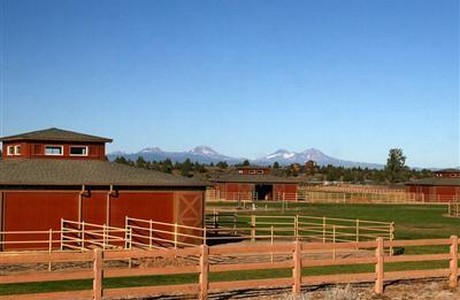 a fine restaurant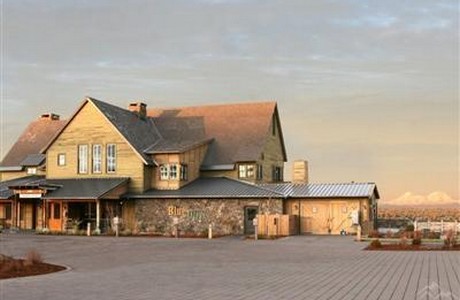 –the Blue (Winged) Olive, and a futuristic athletic complex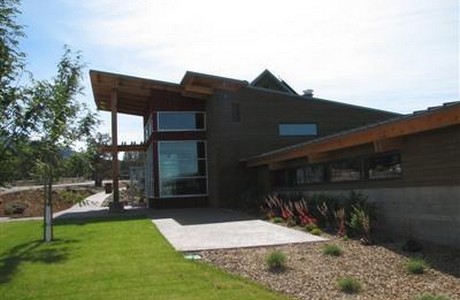 complete with workout facilities and indoor and outdoor pools.
The Opportunity
The real estate market, however, has changed. This Vista plan, one of the first selected in the initial launch at Brasada Ranch–featuring two suites, one up and one down, is offered at just $275,000 . . . less than half of its original purchase price. It's set high on the southwest flank of Powell Buttes, and offers outstanding Cascade vistas.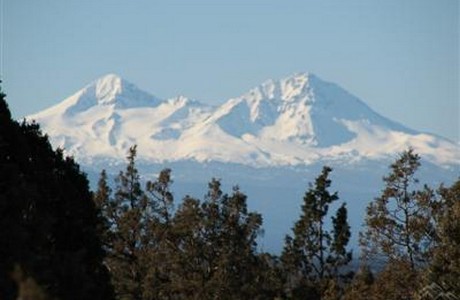 In short, it's the perfect retreat . . . just 20 minutes from downtown Bend. A great place to just hang by the fire in that new "Snuggie" on those rare cold/ foggy winter days. The downstairs "lock off" suite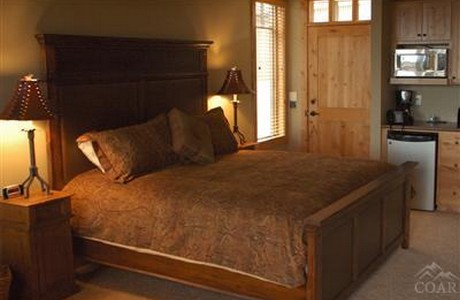 of this Brasada Ranch cabin has its own entry and a private deck . . . it can serve as either a comfortable main level master or revenue -generating self-contained rental unit. Vaulted ceilings and large windows bring the outside in.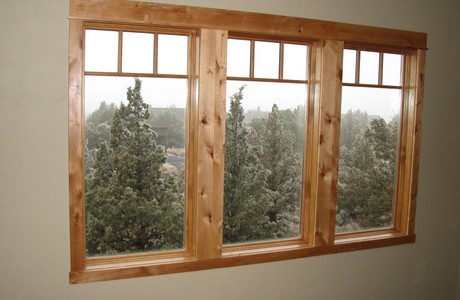 The three decks offer magnificent views of the mountains; idyllic spots in the summer time to enjoy a stiff gin and tonic and catch the sunset.
The cabin is a short sale. Furniture is not included, but is negotiable. Golf membership available for a $1500 transfer fee.
Click here to learn more about this cabin or Brasada Ranch.
Incoming search terms:
Brasada Ranch Cabins for Sale