Bend's Population Hits 91,122
Say it ain't so! Despite our best efforts (Bend Sucks . . . Don't Move Here!), Bend's population topped 90,000 in May. Of course, I'm joking about our "best efforts" . . . our livelihood is dependent on growth and new arrivals.
Bend Real Estate
The non-stop in-migration seems to be the driving force for our current hot market; a market that continued to perform well in May (see "Significant Sales" below). As expected, we once again topped the benchmark 200 sale plateau (218); another 249 homes went pending.
The median price dropped a wee bit to $379,000; interestingly (or not), that shakes out to $555,000 (ouch!) for the west side of town, and  $344,450 for the east. Despite the fact that new listings increased by more than 16% from last month (425 to 493), available inventory stood at just 2.3 months overall. Ah, to be a seller right now!
Affordable housing? I don't want to talk about it.
Significant Sales in Bend
A good month . . . but, again the only thing notable about these sales is that we made them.
A hipster's townhome just a hop, skip, and a big jump from the Old Mill District . . . a classic Lee Iverson design, 2 bedrooms, 2.5 baths, 1429 square feet . . . $339,000.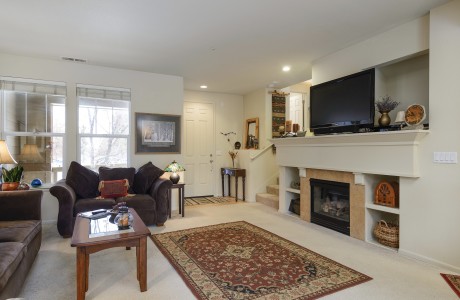 A wonderful home on one of Bend's most sought after streets; 5 bedrooms, 3.5 baths, 3271 square feet; multiple offers above list price. Sold at $920,000.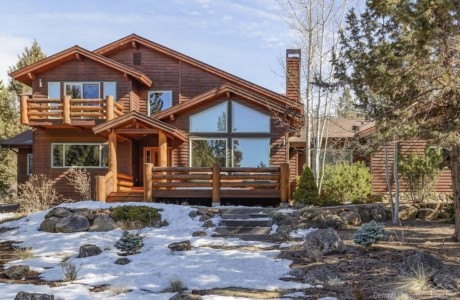 A great community, some sketchy neighbors (us!), and backing to the park at Tetherow. 4/3.5, 3230 square feet . . . $715,000.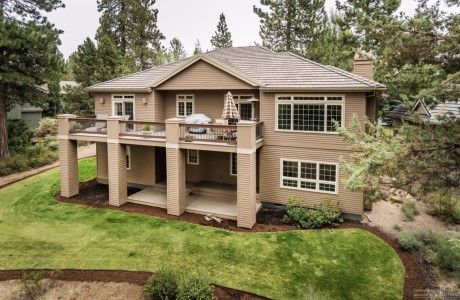 A unique home, nestled in the pines at Mountain High. Four bedrooms, three baths, 2817 square feet at $499,900.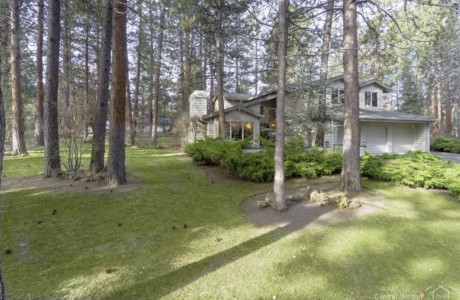 While totally off topic, we also enjoyed some rather "notable" spring riding in May at Mt. Bachelor; finally concluding a most excellent season on Memorial Day with the pond skimming event!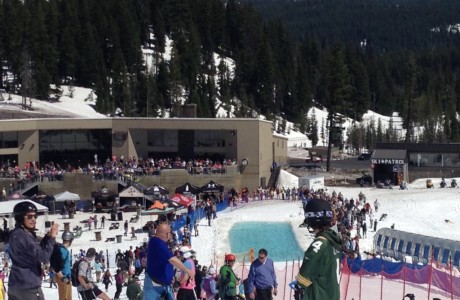 Bargain Bend
Bend's bargain in May was a "classic" midtown single level built in 1965.
Two bedroom, and one bath, all of 864 square feet,  a sort of gas chamber green in color, it sold for $215,000 or $285 per square foot.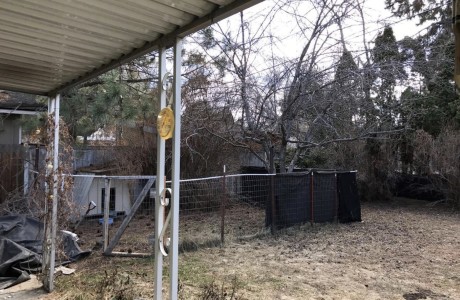 It did feature kind of a  landscaped, fenced back yard.
Bend's Median Price . . . $379,000
Bend's median priced home in May might look like this 4/3, 1972 square footer, located just above the Old Mill.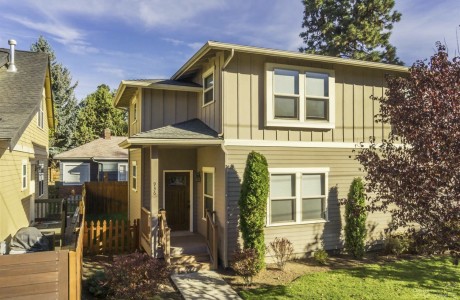 Pretty cool stuff . . . granite counters, stainless appliances, gourmet kitchen, blah,blah, blah. It sold for $192 per square foot.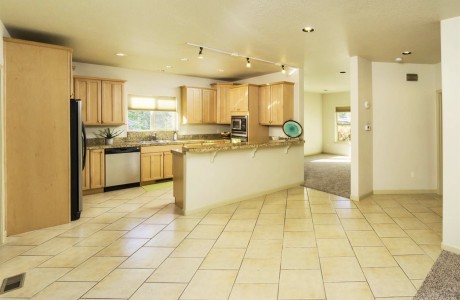 Luxury Bend . . . $1,451,640
One of four homes in Bend (single family residential on less than an acre) that sold for a million dollars or more, the big winner was a new three bedroom, 4.5 bath, single level in Tetherow's Tartan Druim (strange name, nice homes) neighborhood.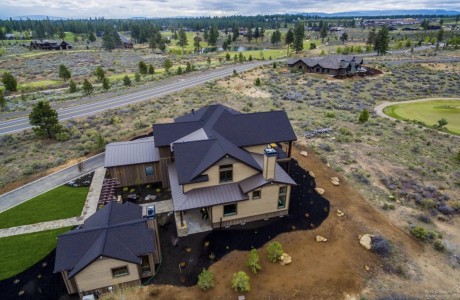 The home, perched on a ridge above the fifth fairway of the David Kidd-designed track, featured an open plan with stellar views.
It featured a three car garage and a sharp casita. It sold for $409 per square foot.
Another Bubble?
With the continued escalation of prices, there has been frequent talk of another "bubble." I think not!
Our previous problems were largely the fault of some rather loose lending practices. It didn't take much to qualify for a loan. Today our market is driven by in-migration. Even though our median price hit an all-time high a couple of months ago, to many of our new arrivals, Bend is a great place to live and a remarkable bargain.
Here's where they are coming from (to the tune of 7 per day) . . . check out those median prices!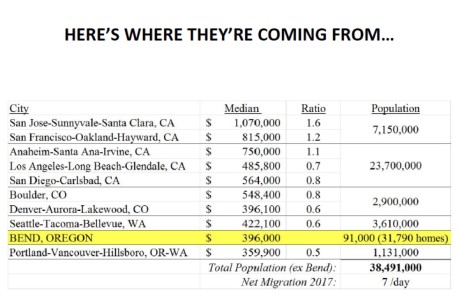 For a more in depth, analytical look at the "bubble" issue, check out this link. It's an interesting read.