August 2015
Bend's median price soared to $345,000 in August! We haven't seen a number like this since the halcyon days of 2007, when things topped out at an outlandish (and unsustainable) $396,000!
243 Residential Sales
Things continued to be hectic in town . . . lots of people (prospective buyers!) and tons of activities. I've never seen so many vehicles carrying paddle boards, bikes, and kayaks.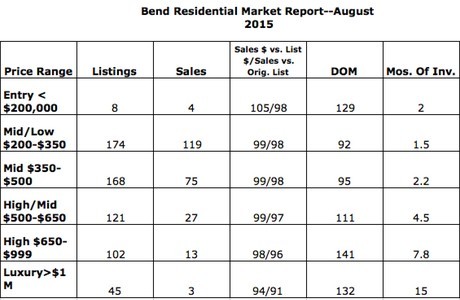 243 homes sold. The fifth month in a row of more than 200 sales. Just 4% were "distresssed" . . . one short sale, and 8 bank-owned.
Another 239 went pending. And we saw just 2.6 months of available for sale inventory. . . still a strong "seller's market."
High End Performance in Bend
The high end of the Bend real estate suffered a bit in August . . . just three sales; the number slightly skewed perhaps (and maybe not totally indicative of market strength) by the number of expensive custom homes currently being built in enclaves like Tetherow and North Rim that don't show up in MLS data.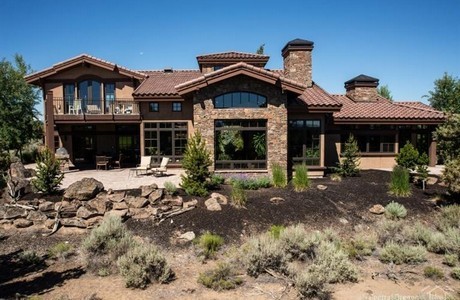 The big winner for the month was a 3 bedroom, 4.5 bath, 4350 square foot Norman Building and Design (actually Jim Norman's personal residence) in Pronghorn.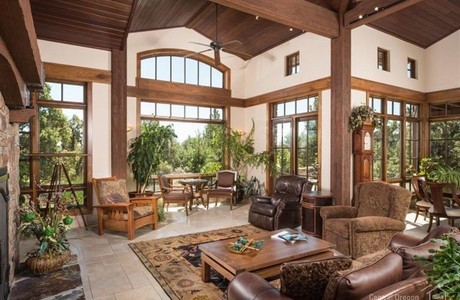 It sold for $1,620,000 or a chunky $411 per square foot.
The house itself featured mahogany ceilings, black walnut cabinetry, the requisite gourmet kitchen, and the equally requisite 264 bottle Sub-Zero wine fridge. It also offered golf views, a 180 degree panorama of the Cascades, and privacy. Just goes to show what $1.62M will get you!
Low End Bend . . . $158,000
I've previously lamented the demise of the low end market and the lack of affordable housing in Bend. But, this month we've got a real "fixer upper" in NE Bend off of Butler Market Road. The listing featured just one sad little marketing photo.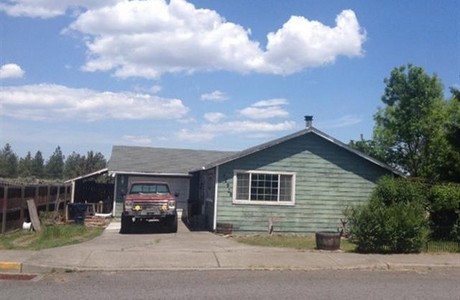 Close to shopping and schools, the 3/1, 1125 square foot shanty was listed as a short sale at just $110,000 (a clever ploy to elicit multiple offers?) . . . it sold successfully at $158,000 or 143% of list price!
Bend's Median Price . . . $345,000
The median priced home in Bend could have been this 1940's bungalow.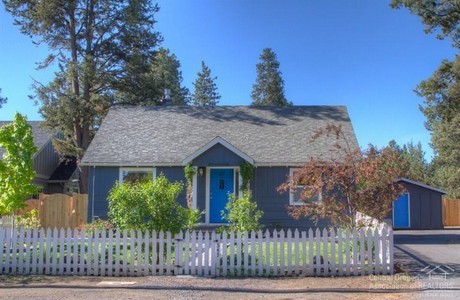 3 bedrooms, 1 bath, and almost 1500 square feet, it sold in just 81 days (after being listed at $360,000) at $230 per square foot.
This little home was just three blocks from the Old Mill District and the Deschutes, in a neighborhood that is rapidly re-gentrifying.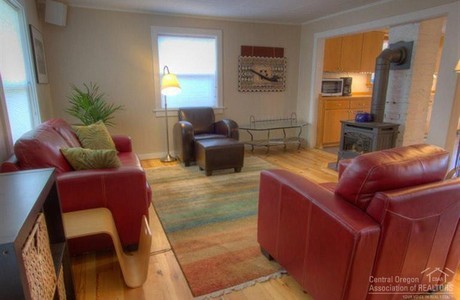 As the marketing remarks put it . . ."You'll fall in love here" . . . maybe.
Notable Sales
One notable sale for the month (quite a few more in the hopper) . . . a cute craftsman in NorthWest Crossing
that made a young couple from Colorado very, very happy! The Realtors were pretty excited too.
Looking Ahead
Lots of pendings, sound unemployment figures, continued low interest rates . . . all positives that point to an excellent end to the summer. Lack of inventory, the volatility in the stock market of late, the disappearance of the low end, the large number of Seller price reductions, and the perceived end of the "traditional selling season" all hint at a slowing of the market. We'll see.
Check out our map and lifestyle search in Bend.