Fourth of July in Bend Oregon
Monday, July 4 was one of those chamber of commerce days in Bend Oregon . . . about as good as it gets.  Definitely one of those "300 days of sunshine" the Bend Visitors Bureau likes  to rave about. With a high of 81 degrees and dazzling blue skies, the perfect day for the "Pet Parade".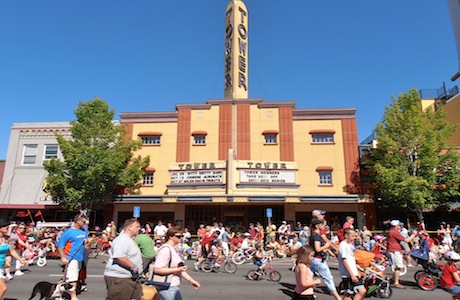 In an effort to avoid the traffic (traffic in Bend?) and easily find a place to park, I rode my motorcycle downtown. I have to say I was shocked.  The streets were packed
Both with spectators and participants. It was a wild scene,
but the vibe was unquestionably good.
Pet Parade in Bend
There were pets of every ilk,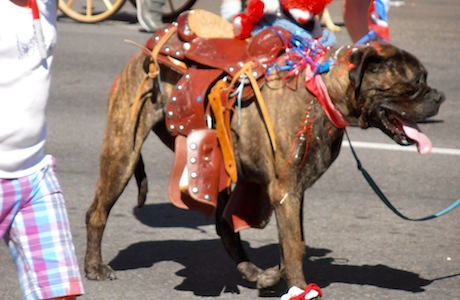 and masters to match.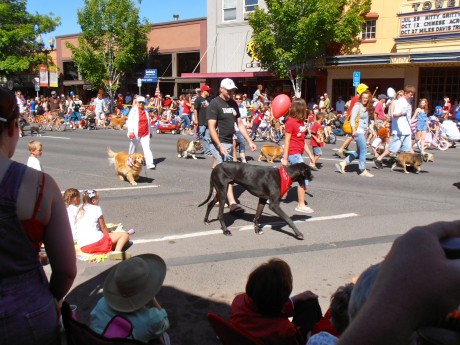 Grand Prize Winner . . . Bend Pet Parade
I'm not sure there was really a grand prize winner, but I certainly had a favorite.  Perhaps there were protestations from the SPCA, but one hound  (wearing his "doggles") soared above the rest!
A Day To Be Proud
The Fourth of July is always a great day . . . a day to be proud, despite our differences, of who we are as a country.  I know it sounds sort of corny, but this Fourth of July, I was happy to be a Bendite too.