Bend Real Estate . . . Notable Sales
One of the warmest and driest Januarys  on record; nevertheless, a stellar start for the Bend real estate market in 2015 . . . we cruised right into the new year with a couple of notable sales–again, they were notable because we made them!
A beautiful Hampton's style home on the golf course at Widgi Creek that sold for $905,000.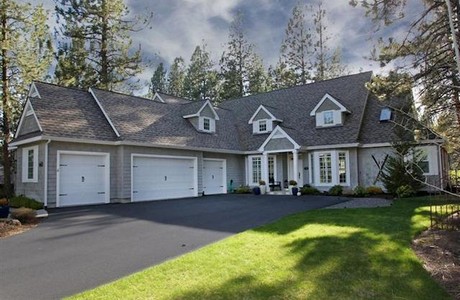 Also, a wonderful single level, on a golf course too . . . this time Awbrey Glen.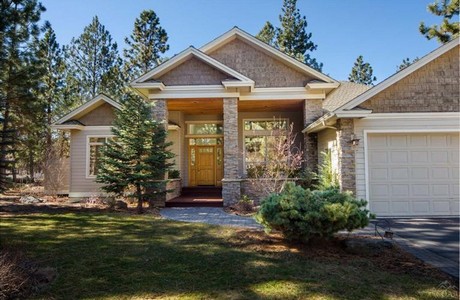 It went for $652,000
January 2015
120 homes were purchased in Bend in January (down a bit from December 2014).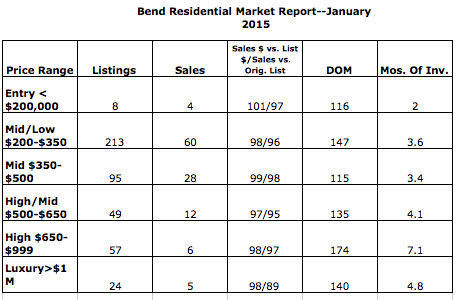 Inventory is presently at its lowest level since May of 2013 . . . just 446 homes on the Bend real estate residential market. That's only 3.9 months of inventory (as I say each month, the National Association of Realtors considers 6 months of inventory to be a "balanced market.").
The median price jumped almost 11% to $322,000 . . . that's the highest figure since way back in November of 2007 (when there were an astonishing 1547 homes on the market!).
Distressed properties (short sales and bank owned) continued to be a non-factor . . . accounting for just 7.5% of sales.
I can only glean a couple of things from the boring looking chart above:
I'm going to have to eliminate that top row . . . there's almost nothing available under $200,000.
The high end kicked butt in January
 The Big Winner . . . $1,900,000
This one hit the jackpot for the month (maybe for the year!). It sold so fast that it never officially went on the Central Oregon MLS; here is the marketing photo.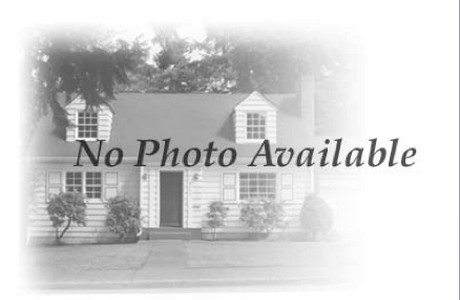 I think I've seen that one before. Whatever . . . the Norman Design on the 4th. tee box of the Broken Top  track was 4 bedrooms, six baths, and 5169 square feet. It sold for a hefty $368 per square foot. I had to sneak out to take my own photo.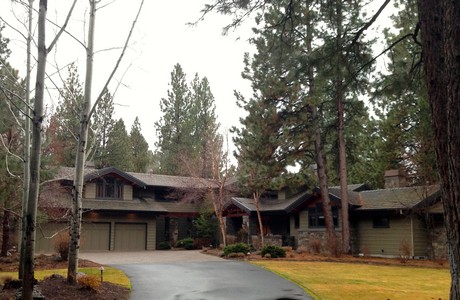 A beautiful home; one of five this month that sold for over one million dollars.
Low End Bend . . . $164,000
A single level home on almost an acre in Deschutes River Woods . . . 4 bedrooms and 2 baths, 1920 square feet, with an interesting paint scheme. The bank-owned home was sold "as is."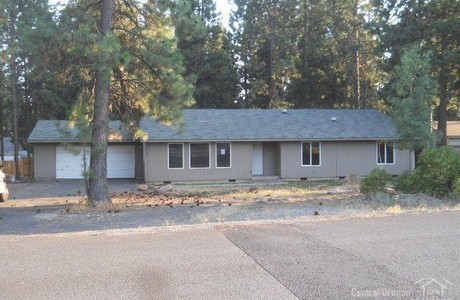 It sold for $85/ square foot (wow!), and went pending four different times in the 132 days it was on the market.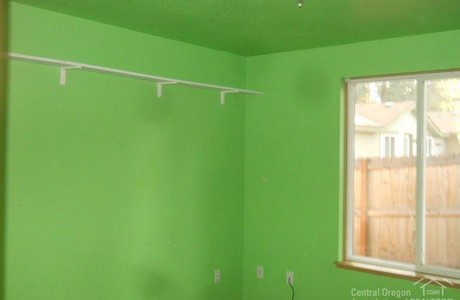 I told you the interior paint was "interesting."
Median Price . . . $322,000
The median priced home on the Bend real estate market might look like this "well-appointed" house on the westside.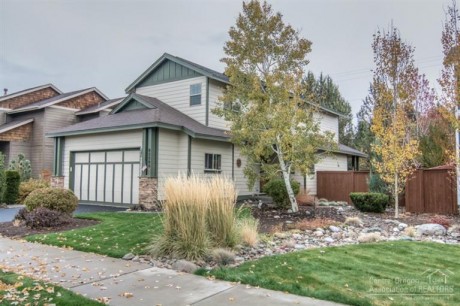 It featured many upgrades–AC, surround sound, hot tub, new paint, and stainless appliances. The 3/2.5, 1933 square foot home sold for $130 per square foot in 51 days (pretty good!).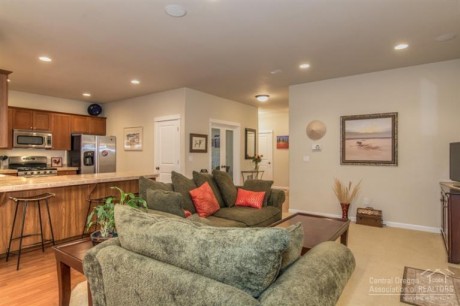 Bend Real Estate . . . Moving Forward
Things look pretty solid moving forward . . . unemployment numbers are improving, interest rates remain amazingly low (3.67% for 30-year fixed), pending numbers are good (165 for January), and new construction continues to boom. With an easing of price increases and a bit of new inventory hitting the market, we could be in for an outstanding spring.
Curious about the value of your home? Shoot us an email.