Home Sales Statistics for July 2010 in Bend Oregon
Moving thr0ugh the dog days ("dies caniculares") of summer in Bend Oregon,  real estate activity in the high desert continues on at a relatively steady pace.  For the month of July, we saw the sale of 140 single family homes; down just a bit from the June figure of 152, and off about 15% from a year ago.
The median price was $211,000 . . . again off slightly from the $217,000 figure in June.  Still amazing to consider the high of $396,000 in May of 2006.  On a more positive note, for sale inventory in Bend Oregon is down 40% from just a year ago.
Range of Prices for Homes Sold in Bend Oregon
We actually saw some activity at the high end of the market.  After, what seemed like a year long drought, a couple of homes in Bend sold for over a million dollars.  The winner, ironically, was a home previously featured as Rocco's Pick of the Week in March (further cementing his status as the penultimate canine real estate guru).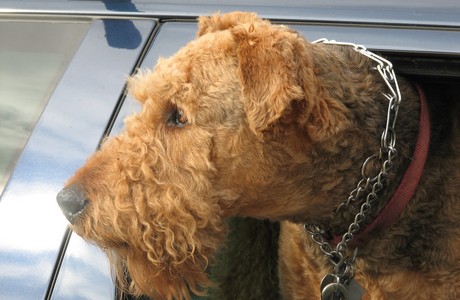 This almost 7000 square foot home in North Rim sold for $1.5 M, or $225 per square foot. Probably of more significance, and a more telling commentary on the overall state of the current Bend real estate market, the home was listed at $3.2 in October of 2008!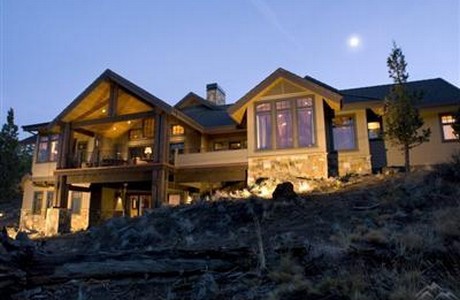 Nevertheless, sited on over an acre, the home is beautiful . . . 4 bedrooms, 4.5 baths, gourmet kitchen,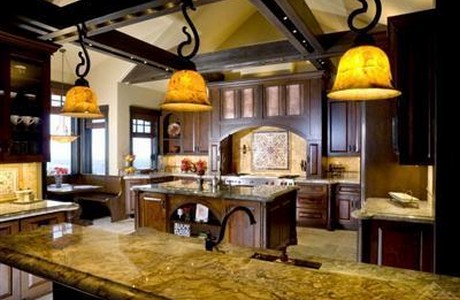 a mahogany deck, the requisite full wine cellar, a slightly ostentatious theater room with a sought after butt-shaker amp,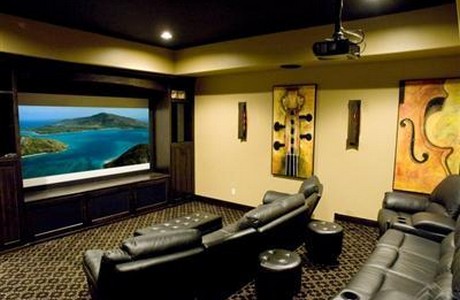 four fireplaces, and a heated driveway. The mountain views are stunning.
At the low end of the market was  a 3 bedroom, 2 bath, 1866 square foot bank-owned beauty for $65,800 . . . that's a remarkable $35 per square foot.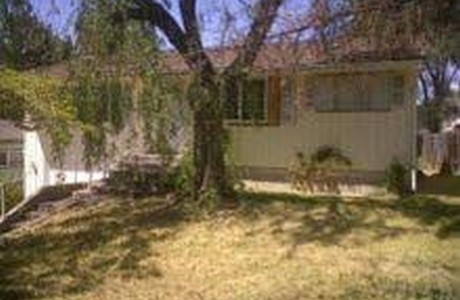 The home also sold for 120% of list price!  Though the photos somehow make me feel like I'm watching the "Blair Witch Project" or have eaten something bad, the home was "priced to go (where?)."
It featured a "great yard and nice entertaining area in back complete with outdoor fireplace"; looks like an outdoor refrigerator too!
Median Home Price in Bend Oregon Drops to $211,000
For the median price of $211,000 one could expect to find a 3 bedroom, 2.5 bath, 1863 foot home like the one below.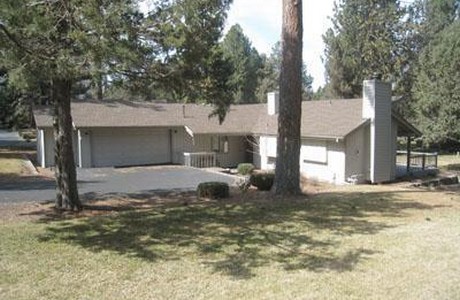 It's located near the Bend Golf and Country Club.
Distressed Properties in Bend
Of the 140 sales in Bend this past month, 73 were distressed properties (43 bank-owned, 30 short sale) . . . that's 52% of homes sold in Bend Oregon.  The  flow of notices of default (314 for the month), will ensure a continued supply of distressed properties, and likewise tend to suppress pricing going forward.