ROCCO'S UPDATE–on 7/13/2010, this home sold for $1.5M . . . one of only a couple of homes to have sold this year in Bend for over $1 M; even with the "butt shaker" amp, a bit off the asking price below of $2.34M
Bend Oregon MLS Tour
Woof ! I am excited. A dog measures his week differently than a human. I like  Wednesdays . . .  I  bark at the garbage man and  try to scare the recycling lady.  But best of all, I adore Tuesdays . . . MLS day. The day I get to accompany my mistress on the Bend Oregon MLS Tour.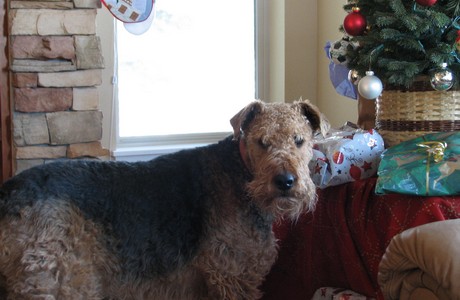 Pick of the Week for March 23

Usually it's pretty easy for me to make a "pick of the week" selection. The homes on the Bend Oregon MLS Tour are always nice.  Sometimes, I just go with a gut feeling ("curb appeal" my master calls it); other times, I examine and compare hard surfaces and fenestration.  The way a home flows and the general neighborhood setting are also important to me.
This week, I went high end ("they said you was high class") . . . to the tune of $2,340,000. Almost 7000 square feet, 4 bedrooms, 5.5 baths, 1.16 acres.  The Bend Oregon MLS tour winner is sited in the community of North Rim.
Wild Rye . . . #2904876
I think it was the "butt shaker" amp in the theater room that got me!  I was blown away by the Hi-Def 7.1 projection system and the popcorn machine.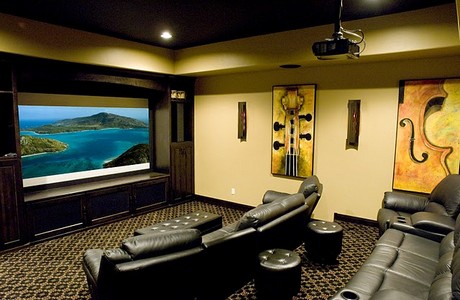 The custom carved entrance wasn't bad either.
The great room sorta reminded me of a museum; it felt a little cluttered . . . I had to tread very lightly.  But I absolutely adored the distressed hickory floor . . . very elegant! And the stone fireplace was a masterpiece.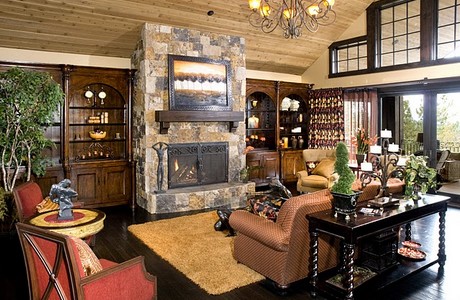 The outdoor living area with mahogany deck was pretty sweet too . . . again slightly cluttered for my tastes.  Though I must admit, as an almost 100 pound Airedale, I often feel like  a bull in the proverbial China shop.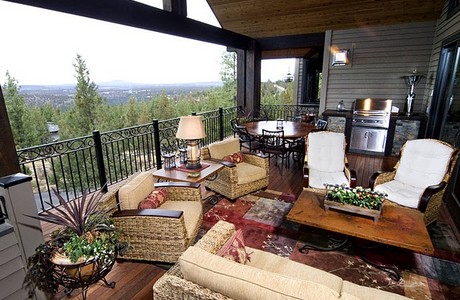 It didn't have the river views of last week's pick at Deschutes Landing, but the Cascade panoramas were superb.
I can hardly wait for next Tuesday.
Search for other great homes in Bend Oregon.