April in Bend Oregon
April in Bend . . . the days are getting longer, ultra sweet corn snow at Mt. Bachelor, the golf courses are greening up,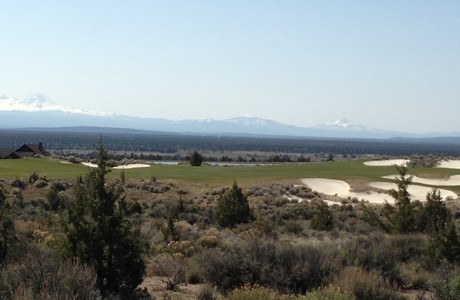 and the IPA remains frosty. It's a good time of year!
Bend Real Estate
The Bend real estate market kicked a little butt in April too. 180 homes sold; that's up from a month ago (March Home Sales in Bend). The number of pending sales remained almost off the charts at 237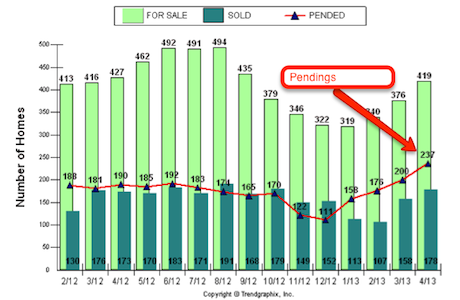 . . . portending good things into the summer, and making me think there is something wrong with my eyes!.
Distresssed Sales/ Inventory in Bend
Distressed sales seem to be making up a smaller and smaller percentage of transactions–just 16% for the month. A year ago that figure was between 57 and 60%
With spring, we're seeing a bit of a normal  increase in for sale inventory. However, the levels remain low (419 units), and we're still locked into a pretty heavy "seller's market" for most price points. Check out the market snapshot below.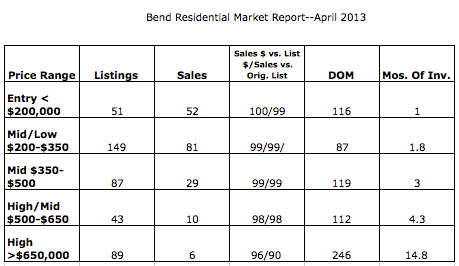 Range of Prices For Bend Home Sales
The big winner for the month was a 5 bedroom, 6.5 bath, 6020 square foot home on Awbrey Butte. It sold so quickly (26 days) at $1,502,79 or $250/square foot, there wasn't even time to take a photo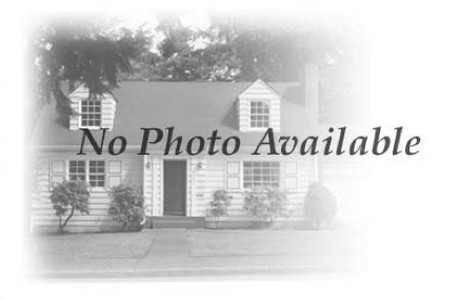 Before we get too excited, in 2009, it was listed at $2,499,000 and looked like this.
It featured all the usual stuff: climbing wall, media room, gym, wine cellar, and in-ground trampoline.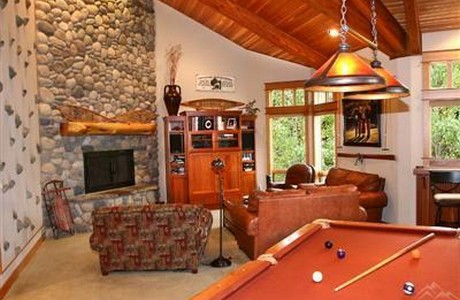 Low-priced Leader in Bend
A the low end, we featured a definite surplus of adjectives and extraneous modifiers . . . "Charming cottage on a lovely tree-shaded lot close to mid-town on a quiet street."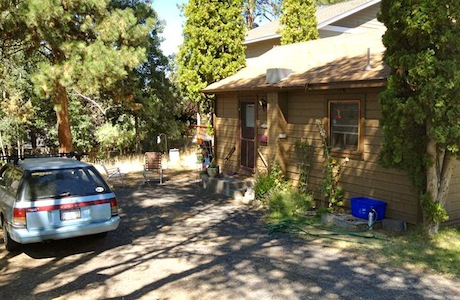 The 1/1, 384 square foot (you read that right!) home sold for$88,763 or $231 per foot. The Subaru was not included.
Median Price in Bend . . . $260,000
The median price for a home in Bend dropped a bit to $260,000. For that, one could expect something like this "River Rim beauty"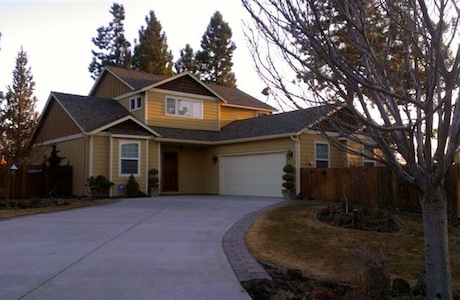 . . . 3/2.5, and 1800 square feet.
A Wonderful time to List and Sell
With the current market conditions, it's a wonderful time to be a seller. If you're contemplating selling your home, contact us; we'd be happy to do a no obligation market valuation for you.
Search anonymously for homes in Bend or check out our Bend Map and Lifestyle Search.