Bend Real Estate
April was an excellent month in Bend . . . the spring weather was uncharacteristically beautiful, the beer remained cold, my dog got stronger, and the skiing was surprisingly good.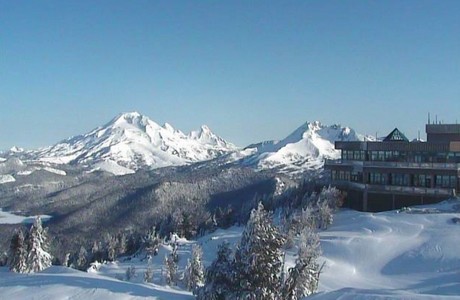 The Bend real estate market remained healthy too. We topped the 200 sale plateau (203 to be exact) earlier than in previous years. And we saw a remarkable 273 homes pended.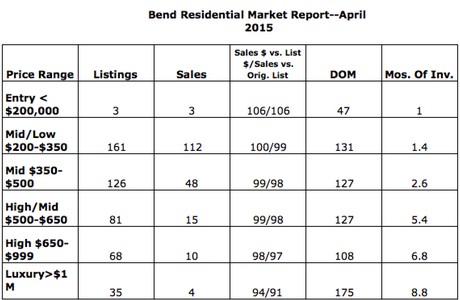 Inventory levels remained problematic, with just 2.5 months of for sale product (single family homes on less than an acre) available. The median price dropped slightly from last month to $309,000.
The Low End . . . $145,000
Hard to see how a small home could have a "spacious" great room, "abundant" counter space, and a "large" master suite; liberal use of adjectives aside, that's quite a bit packed into a 1000 square foot home! An "over-sized" garage to boot.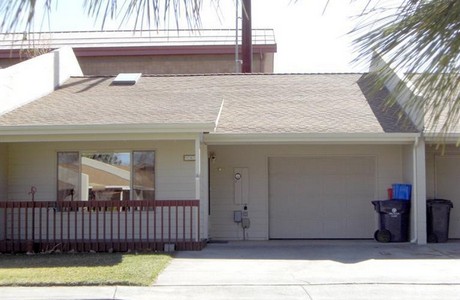 Nevertheless, the two bedroom, two bath home sold in just 15 days at $145 per square foot. The home was located on a quiet (well, pretty quiet) cul-de-sac not far from the Kiwanis Park, and just a skip and a jump to the railroad tracks.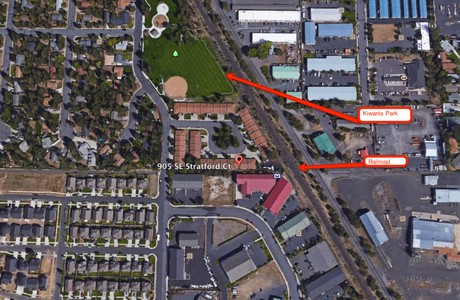 Shevlin Commons at $1,590,000
The high end rocked it a bit this month . . . 5 homes over a million dollars, with the winner being a three bedroom, 2 1/2 bath, 3327 square foot home in Shevlin Commons. That's a cool spot, but also approaching $500 per square foot!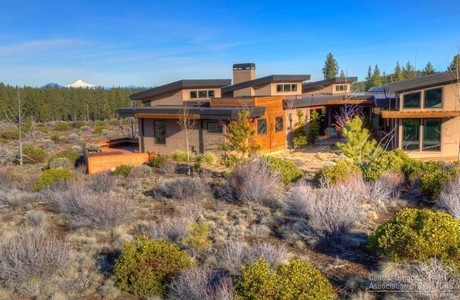 The single level offered featured Philippine Mahogany floors, a steam shower, and many ADA features . . . making it ideal for "aging in place." I'd like to age in place there too!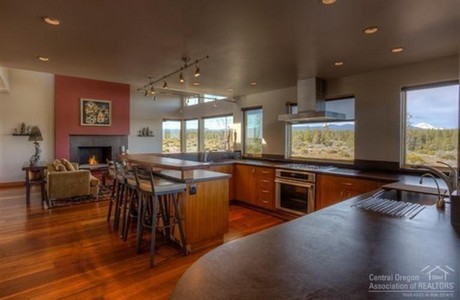 The house sold in 61 days.
Median Price . . . $309,000
Here's sort of an interesting chart showing the number of homes sold and median price over the last 5 Aprils.

The median priced home in Bend would look like this "freshly renovated" 3 bedroom, 2.5 bath, 1744 square foot home on Salmonberry in River Canyon Estates. The home, built in 2003, sold for $177 per square foot (about average for the month) and featured a bright kitchen with granite slab.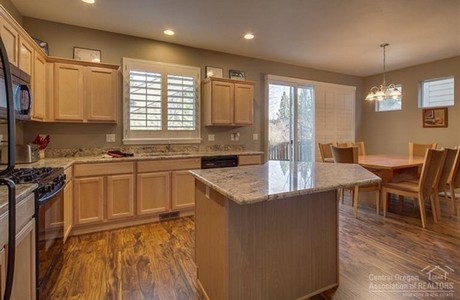 The HOA fee includes use of the community pool (please click here to receive a free photo) and fitness and clubhouse amenities.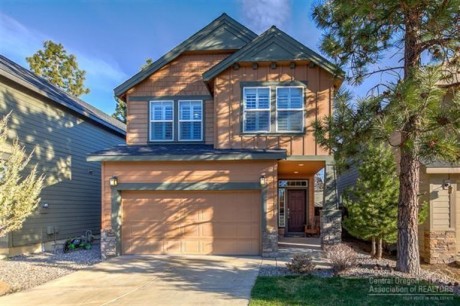 A nice home on a postage stamp sized lot (3049 square feet)! It closed in just 41 days. I'd point out that it sold previously (in November of 2014) for $265,000 . . . a clear indicator of our market's recent upswing.
Notable Sales
One very notable sale this month . . . a beautiful four bedroom, four bath, 3400 square foot home in Shevlin Ridge.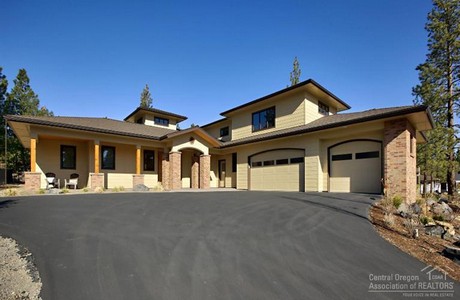 It sold for $822,500 or $242 per foot.
Looking Ahead . . .
The pundits' views have not changed . . .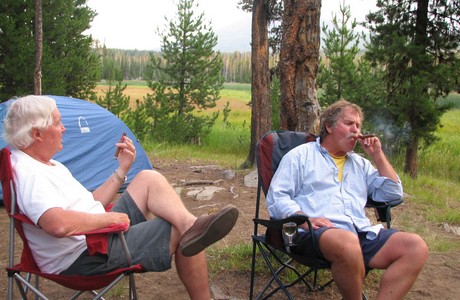 good unemployment figures, continuing low (under 4%) interest rates, cranking new construction (88 permits issued last month–the most since July 2006), a slightly improved inventory of homes (474 in April, 431 in March), and the previously alluded to 273 pended sales . . . all this adds up to a long hot summer in Bend.