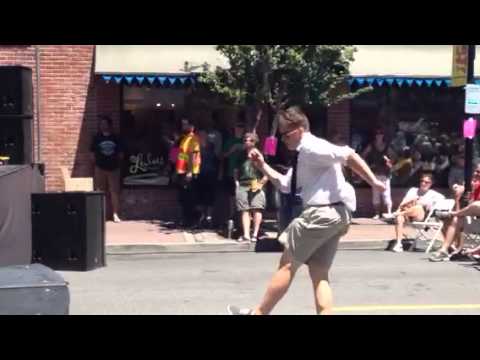 Bursting at the Seams?
Our little town certainly feels like it's bursting at the seams (I had to wait for 3 minutes at the Reed Market roundabout at 5:00 PM a few days ago) . . . there is a ton of activity, hustle and bustle, scores of events, and  a lot of folks who seem like they'd like to live here (like the hoofer above!). The real estate market in Bend is reflecting that sentiment as well. We finally crested the 200 sale plateau for the first time in 2014 . . . 233 sales to be exact. Last year, we saw 5 consecutive months (May through October) of 200 or more.
Other Bend Indicators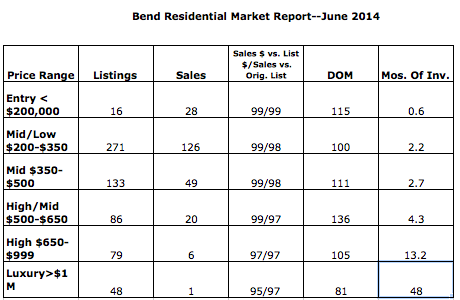 Bend's other real estate indicators looked rather stellar in June as well:
Distressed sales accounted for less than 12% of total single family residential sales
New construction continued to flourish
Inventory levels (while 36% higher than a year ago) remained manageable . . . just 2.8 months of for sale overall
Building permits were issued at a sold pace (58 for the month)
Interests rates remained low (roughly 4.25% for 30 year fixed)
Pending sales soared again . . . 233 for the month
Broken Top at $1,390,000
A beautiful lodge style home built by Sun Ridge Builders on the sixth tee of the Weiskopf-Morrish track at Broken Top was the month's most expensive purchase; and the only home to top the one million dollar mark.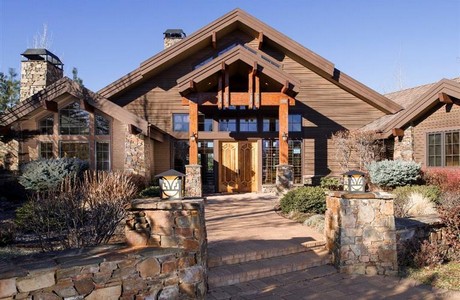 The three bedroom, 3.5 bath, 3795 square foot home (that's $366 per square foot!) featured 4 masonry fireplaces and 2 wet bars. It also utilized lap joints and hand-hewn post and beam sheaths ( I'm trying to write this casually like I know what that means!).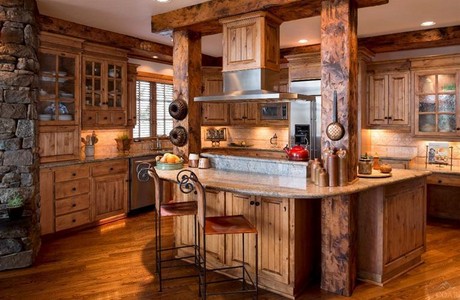 The home also featured unreal vistas of Mt. Bachelor and Broken Top.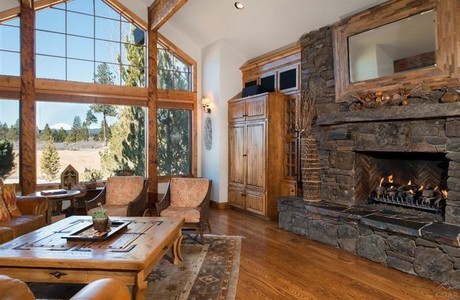 The high end of the market is still lagging a bit . . . per the chart above, only 7 homes altogether sold for more than $650,000; over a million, there is 4 years of inventory.
$109,900 on the Southeast Side
What can you get for less than $110,000? I guess the answer is a "fixer" on a large lot in SE Bend.
This 2/1, 988 square foot home offered a hardwood floor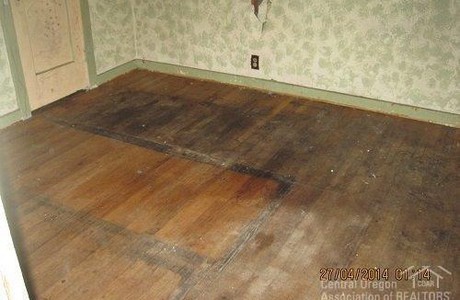 and a rather funky looking basement.
What else can I say? It went for $109,900 or $111 per square foot.
It had log style siding and a fireplace.
Median Price in Bend–$292,000
Though we've seen a consistent gain in Bend's median price over the last five years, it did take a slight hit in June, and now rests at $292,000; off from $297,000 in May.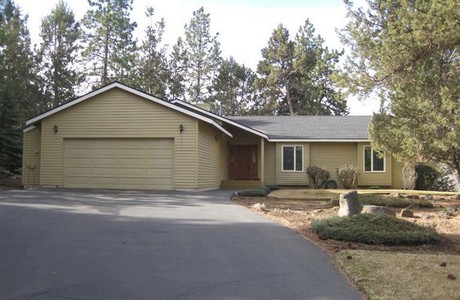 One could expect the median priced home to look much like this 3/2, 1858 square foot single level home in King's Forest. It went as part of an estate sale at $157 per square foot.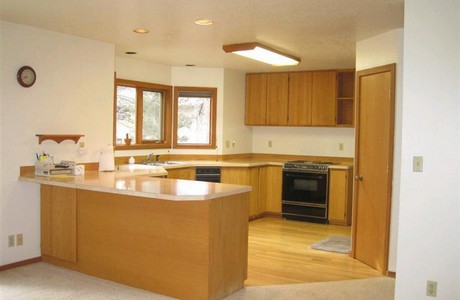 What Lies Ahead in Bend?
I'll most likely get over my whining, and stop complaining about the crowds in town.
Things look pretty favorable for the rest of the summer . . . the pending sales numbers and continued low interest rates portend well for the months ahead. We may  see a slowing of price increases, as the low end of the market moves up a notch (see the dearth of available inventory under $200,000 in the chart above; compare it to the chart here from 2012). And the high end of the market will continue to lag, as eager buyers in Bend forgo existing "used" homes, and  purchase custom homesites and build new homes in places like Tetherow and North Rim.