16186 Vaqueros Way
There are now some great homes at Brasada Ranch, but few can compare to 16186 Vaqueros Way . . . a stunning multi-generational gathering place overlooking the signature 15th. fairway of the Brasada Canyons course, with a panoramic backdrop of the Cascade Range.
The Early Days at Brasada Ranch
In the early days, there was some talk about calling the ranch "Vaquero" . . . a tribute to the early Hispanic cowboys. Unfortunately, the name was already taken by a gated community outside of Dallas . . . so Brasada Ranch it was.
Looking back a bit more than ten years–to June of 2005–Brasada Ranch stunned the Central Oregon real estate world by selling more than $60,000,000 in  land in just two days! 200 homesites at an average price of $313,000. Amazing!
The Shit Hits The Fan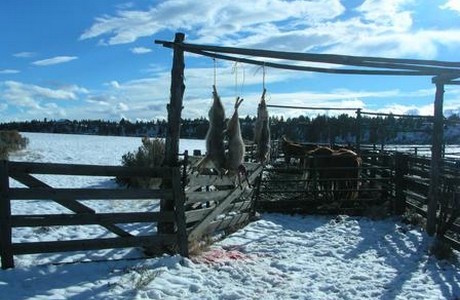 Then came the great recession . . . property values at Brasada Ranch (and elsewhere) plummeted. Lots that had sold in the mid 300's were available at $50,000 or less. Those with loans (90% of them with Bank of America at just 10% down) walked away from their properties. The developer (Jeld-Wen) floundered, and the entire destination resort scene in Central Oregon was in chaos.
The Turnaround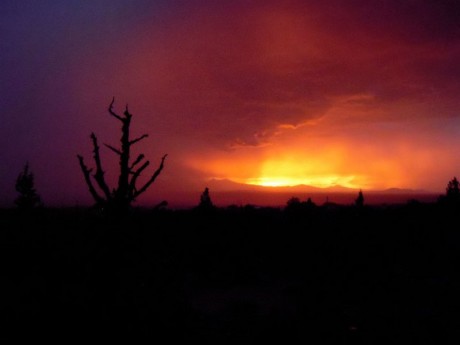 With time, the market improved. Brasada Ranch greeted a new developer in Northview, a hospitality company based in New jersey.
Today at Brasada Ranch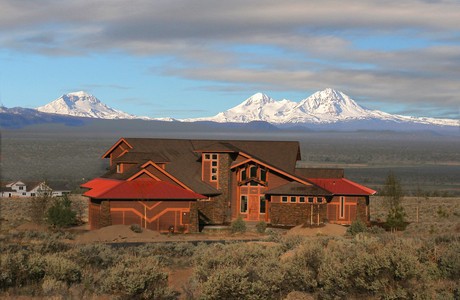 The turnaround is complete– Brasada Ranch is thriving . . . land is selling (46 lots in the last year) and homes are sprouting up throughout the community.
16186 Vaqueros Way
One of the nicest new homes is 16186 Vaqueros Way . . . a six bedroom, 5.5 bath, 5510 square foot house with amazing Cascade mountain views.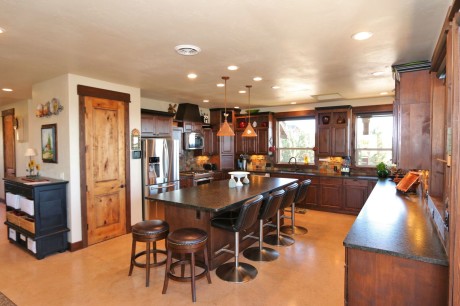 16186 Vaqueros Way is the perfect family retreat, featuring a main level master and wonderful separation of the other bedrooms and bonus areas.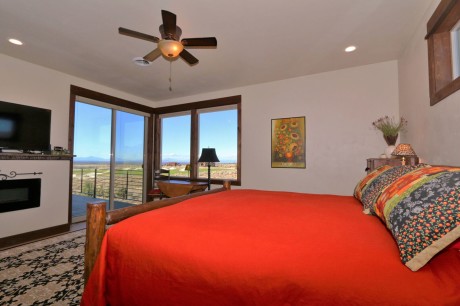 Wraparound decks offer great outdoor spaces with different exposures and vistas and enhance the livability of the home at 16186 Vaqueros Way.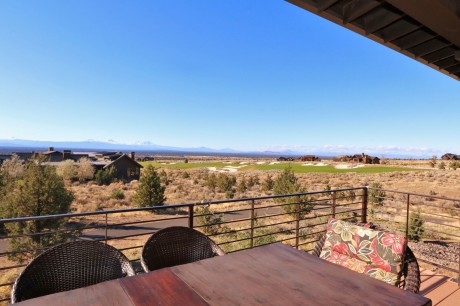 There is even a cool guest quarters over the garage at 16186 Vaqueros Way . . . with private entrance, no less.
16186 Vaqueros Way is also the best value at Brasada Ranch . . . priced at just $181 per square foot.
See for yourself; check all the custom home listings at Brasada Ranch:
Click here to schedule a tour of 16186 Vaqueros Way.